Foldable Smartphone patent reveals Scroll-like design from Samsung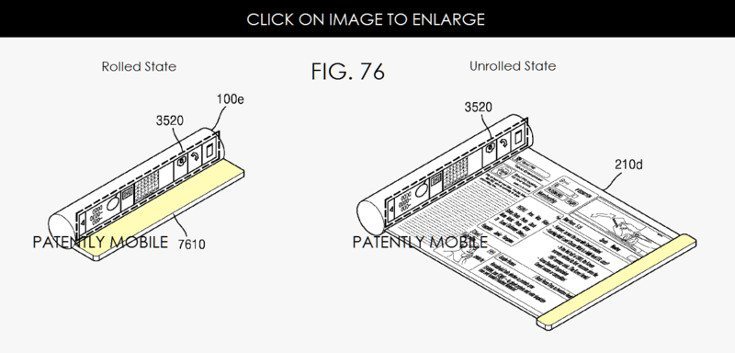 Remember that Samsung foldable smartphone we keep hearing about? While we're not sure how Sammy will pull it off, a new patent has given us a glimpse at what they are thinking and we believe you'll find it quite impressive.
Rumors of a foldable smartphone or tablet have been going around for the past few years, and now we are all waiting to see which company will be the first to actually produce one. We know Samsung, LG and others are already at work on such devices behind the scenes, and a Samsung foldable smartphone is said to arrive next year in the form of Project Valley. Well, the Samsung patent we're about to show you may just be a concept, but it's by far one of the coolest contraptions we've seen.
Samsung's patent shows a device that is more like a scroll than a traditional mobile device. It appears as if users will be able to pull out the display (called a Tab) and retract it when it's not in use. The diagram shows the device in the rolled and unrolled state and it also features a button or icon that will let you pull out the device with an app already preloaded on the display.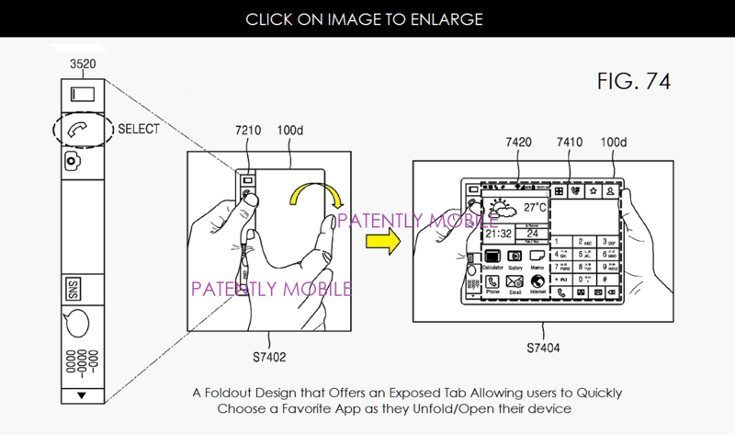 In addition to the scroll-like device, Samsung has a couple of other interesting patents for foldable smartphones as well. The first shows a bendable smartphone that appears to fold over with a dual-screen setup of sorts — think a flip phone, but one that folds instead of flips. The second shows a device that looks like a book or folder that features a hinged display.
It remains to be seen what road Samsung will take with its first foldable smartphone, but we would be thrilled to see it in scroll form and believe others would feel the same way. Rest assured, we expect to hear more about foldable tech in the coming months as we expect to see something unique before 2016 comes to a close.
What form factor would you like to see the first foldable smartphone take?
via – SamMobile     source: Patentlymobile