BlackBerry Priv treated to first software update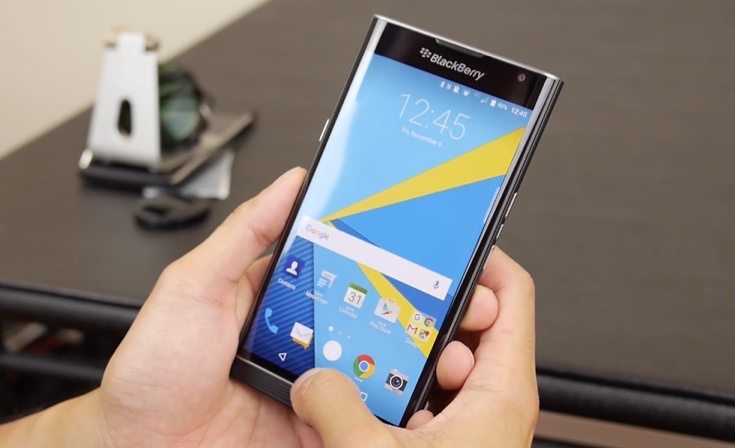 There was plenty of anticipation for the high-end BlackBerry Priv, and it recently released into the eager hands of many who were waiting. One of the selling points of BlackBerry's first Android smartphone was a focus on security, and the company pledged monthly security updates. The BlackBerry Priv is now being treated to its first software update, so it's good to see BlackBerry showing commitment to this idea.
One of the draws of the BlackBerry Priv was that it would offer an Android experience but in a more secure form, and this was even reflected in its name (Priv = privacy). There has been big demand for the phone, and yesterday BlackBerry announced that the first maintenance release had become available for all units of the Priv purchased from ShopBlackBerry. Units that were purchased through carriers will also receive the update from December 7.
The OTA (over-the-air) update is around 475MB in size and although it doesn't offer Android Marshmallow, it does bring both security and productivity improvements. There are outlined on the official BlackBerry Blog as –
– An improved camera: We've implemented a number of tweaks that improve the speed of our camera app, and re-tuned it for better low-light image quality.
– Better performance: We've also tweaked the PRIV's software to improve overall system performance
– Improved stability: The update further includes a number of adjustments designed to improve device reliability and reduce instances of crashing and freezing.
– Enhanced security: Lastly, the release includes December's security patches — rest easy knowing your device is protected against the latest Android security threats.
You can see full instructions for applying the update to your BlackBerry Priv at the source below. BlackBerry points out that updates to some of BlackBerry's Android apps are also on the way. The apps include BlackBerry Camera, BlackBerry Hub, BlackBerry Keyboard, and DTEK by BlackBerry. These updates will become available from December 14 on Google Play.
Are you pleased to hear that this first monthly software update is now available for the BlackBerry Priv? If you have already downloaded this update did everything go smoothly for you, and what do you think of the changes and improvements it brings?
Source: BlackBerry Blog