Star Wars Google Cardboard kits available for free through Verizon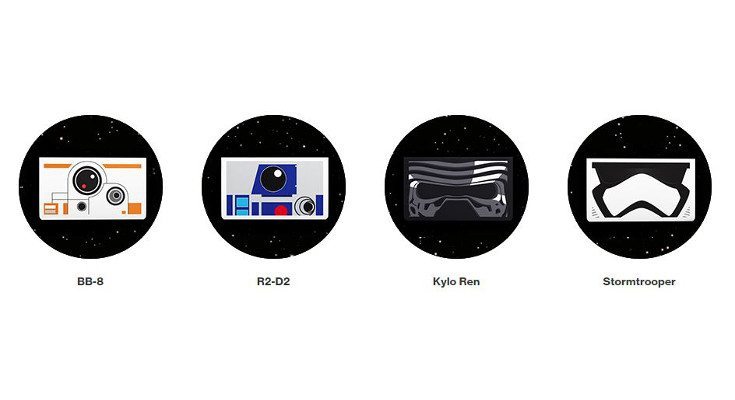 When you sign up with a carrier, they usually throw out a few perks during the year and Verizon is no different. Today they unveiled a special surprise in the form of Star Wars Google Cardboard headsets, but you'll have to roll with Big Red to pick one up.
Unless you've been living under a rock, you are probably aware that Star Wars: The Force Awakens is set to make its debut in just a few weeks. It's a pretty big deal, and if you've flipped on a TV set lately, you have probably noticed the massive dose of ads we've been hit with. Verizon has teamed up with the folks at Disney and Google for their Star Wars Google Cardboard units, and they're pretty damned cool if you're down with the Force.
Big Red has four different Google Cardboard viewers available, and they are split between the Dark Side and the Alliance. If you're on the good side, you can choose from R2-D2 or the new BB-8 Droid while folks that roll with the Empire can pick up a Stormtrooper themed viewer or Kylo Ren. Unfortunately, there is no Boba Fett or Ewok Cardboard kits, but there is also no Jar Jar so it's a welcome trade-off.
In addition to the Star Wars Google Cardboard kits from Big Red, there is a new VR experience called Jakku Spy that's launched through the official Star Wars app for Android and iOS. It should be solid on any decent viewer, but if you want one of Verizon's Google Cardboard headsets you'll want to act fast. The company is handing them out today to customers through their retail shops for free as long as supplies last.