OnePlus kills invites permanently for the OnePlus 2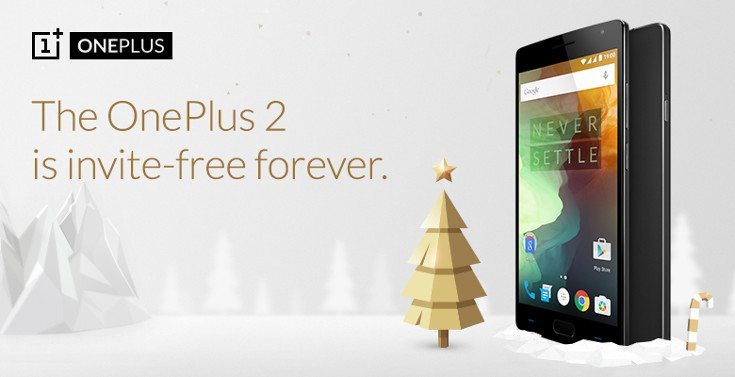 We've given OnePlus a lot of flak since their first smartphone was released, but those days are slowly coming to an end. Their invite system was a big reason we threw some shade their way and soon you'll be able to kiss that tired old setup goodbye.
If you see a slick new smartphone about to come out, if you're like most folks, you want to purchase it as soon as possible. Having to wait for an invitation to give someone $400 for a product can be a turn off as well, especially this year when there are plenty of other budget-friendly options. If you're been looking to pick up the OnePlus 2 sans the invite, you're going to want to hold off for a few more days.
OnePlus has announced that invites will be no more for the OnePlus 2. The company is saying goodbye to the invitation system and hello to open sales beginning on December 5th at midnight. That said, the OnePlus X is still under the old invite setup, but those restrictions will be briefly lifted for a few days between December 5th and December 7th. Needless to say, that should be plenty of time for shipping if you want to scoop one up for the holidays.
It remains to be seen if the OnePlus 3 release will adopt a new system next to get the smartphone into consumer's hands a bit quicker, but it's nice to see the old system get ditched for their 2015 flagship. The company will have some other holiday deals going on over the weekend as well if you're looking to pick up any accessories to go along with your new handset.
via – Phonearena