Elephone P9000 Lite video shows Android 6.0 in the works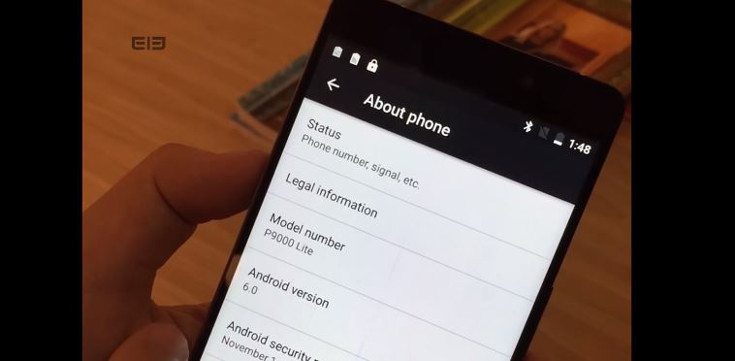 Back in June, we learned of the Elephone P9000, which was tipped to arrive with unbelievable specs. The company actually backed most of that up, and while it didn't arrive with Android 6.0 it's follow-up just might.
The Elephone P9000 was a handset that quickly got folks attention as it was rumored to arrive with top-tier specs like a deca-core processor, 4GB of RAM and a 20MP rear camera. All those things came true and it appears the company already has a follow-up in the works with the Elephone P9000 Lite. You'll want to take the world "Lite" lightly as it doesn't take much of a step down from its predecessor.
A video has surfaced showing a device said to be the Elephone P9000 Lite, and we actually get to see the handset in action for close to a minute. Not much is shown, but the user goes to the settings where you'll quickly notice that it's running Android 6.0. The video was published on November 24 and listed as a "Demo Test" so plenty of bugs could have been squashed over the past few weeks.
The Elephone P9000 Lite specs are unofficial at this time, but there are a couple of early online listings up and the rumor mill has chimed in as well. The handset is expected to have a 5.5-inch FHD display, an MTK6755 processor, and 3GB of RAM. The camera combo is listed at 21MP/8MP, and the full array of connectivity options are present along with Dual SIM and 4G LTE. A fingerprint scanner, 3,100mAh battery, and Android 5.1 or 6.0 should round things out for the device.
We have no idea when the Elephone P9000 Lite will get released, but it's good to see the company is already at work with the Android 6.0 update for the handset. As mentioned, the smartphone is listed on several third-party sites already, but the specs should be taken with a grain of salt until we hear something official.
via — GSMdome