Unannounced smartphones from Sony, Microsoft and Samsung leak through T-Mobile roadmap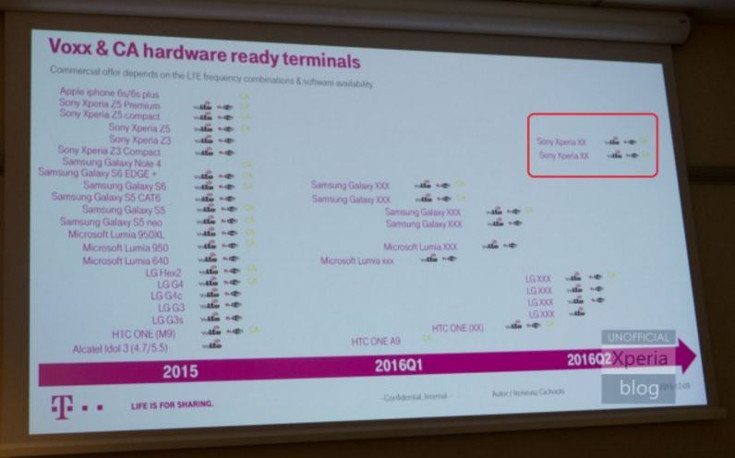 We love a good leak as much as the next site, and we've gotten a doozy from about the last place we expected. While it doesn't give us as many details as we'd like, it looks like T-Mobile customers are going to get a slew of new smartphones in the first half of next year.
Most leaks we see get the usual "salt shaker" treatment as they come in from all corners of the net. Official leaks are a far different beast, and that is what we are dealing with today. T-Mobile Poland recently held a press conference and thankfully, someone was sneaky enough to snap a photo of a very intriguing slide.
The leaked slide from T-Mobile Poland shows their roadmap for the first half of 2016, and there looks to be four unannounced Samsung Galaxy smartphones set to debut in Q1. Soon after, there will be two Microsoft Lumia smartphones and a new HTC One. Last but not least, for the Q1 releases is the HTC One A9, the only handset that's given a moniker. In Q2, T-Mobile will see two new Sony Xperia smartphones and a whopping four unannounced LG smartphones are listed after those.
Out of all the smartphones shown, it's safe to say the LG G5 and the Sony Xperia X6 are locks. If the Galaxy S7 release date were bumped up a bit as is rumored to be the case, which would account for the four smartphones from Samsung. Things are a little more mysterious when it comes to the HTC and Lumia handsets, so it will be interesting to see how those pan out.
via – Xperiablog