LeTV Max Pro benchmark scores are set to impress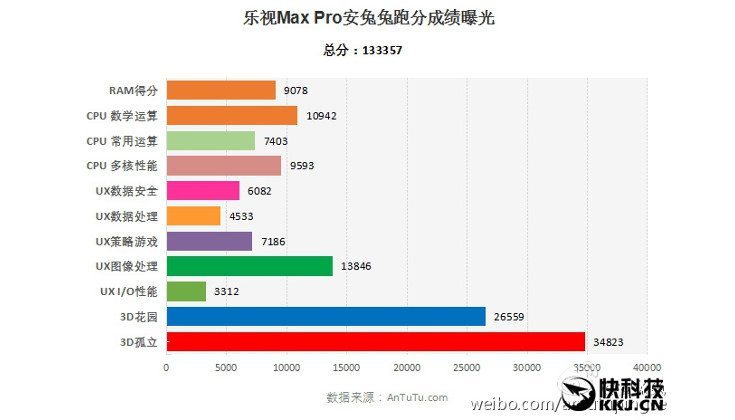 If you keep up with our site, LeTV is a brand you've come across a time or two this year. The company has produced some sleek handset, and the LeTV Max Pro looks to be their latest. It's also set to be quite fast as new benchmarks have shown its power.
The LeTV Max Pro specs were listed earlier this month, and we know it's going to have one of the most popular chips of 2016 under the hood with the Snapdragon 820. As is usually par for the course, the handsets next stop was at AnTuTu, and its score of 133,357 puts it in the upper echelon when it comes to power.
According to the previous leak, the LeTV Max Pro is set to make its debut with the aforementioned Snapdragon 820 and a whopping 4GB of RAM. That's expected to be a popular combo in the Far East next year, and a metal shell, 21MP/4MP (UltraPixel) camera combo, and Android 6.0 round things out for the LeTV Max Pro.
Two important questions still remain in regards to the LeTV Max Pro, it's price and design. Thus far, the company has produced handsets with razor thin bezels, so we certainly expect that trend to continue. Their whole lineup was priced accordingly for the region as well which means the LeTV Max Pro price should be far cheaper than its specs imply. Rest assured, we'll keep you in the loop as we learn more about the LeTV Max Pro release.
via - Xiaomi Today    source: AnTuTu