OnePlus X will sell sans invites on Tuesdays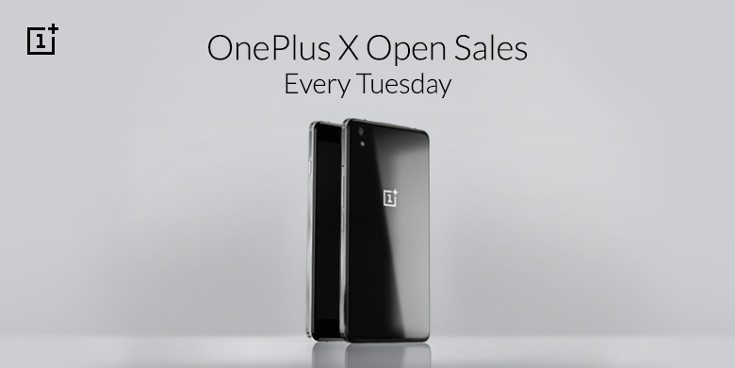 Much has been made about the dreaded OnePlus invitation system, but the company is slowly phasing it out. If you've been thinking about snatching up the OnePlus X, you'll want to do so on a certain day as the company has killed invites for one day each week.
Last week, we learned the OnePlus 2 would be getting rid of its invite system, and we assumed the same thing might happen with the OnePlus X. Well, it has in a sense as the company has announced you'll be able to purchase the OnePlus X without an invitation each and every Tuesday from here on out. That said, if they follow the path they have set, you probably won't require on at all in 2016.
Compared to other handsets in its class, the OnePlus X isn't the beefiest handset around but is affordable with plenty of power. The handset sports a somewhat outdated Snapdragon 801 along with 3GB of RAM and 16GB of internal storage. Other features to note include a 5-inch FHD display, 13MP rear camera, an 8MP front-facing camera, and a 2,525mAh battery.
The OnePlus X no invite promo begins today and runs every Tuesday, but you'll obviously want to act fast if you're picking one up for a Christmas present. Are you glad to see OnePlus kill off their invite system or did you like the concept behind it?