Actwell D3 set to debut with 3GB of RAM and Big Battery for $99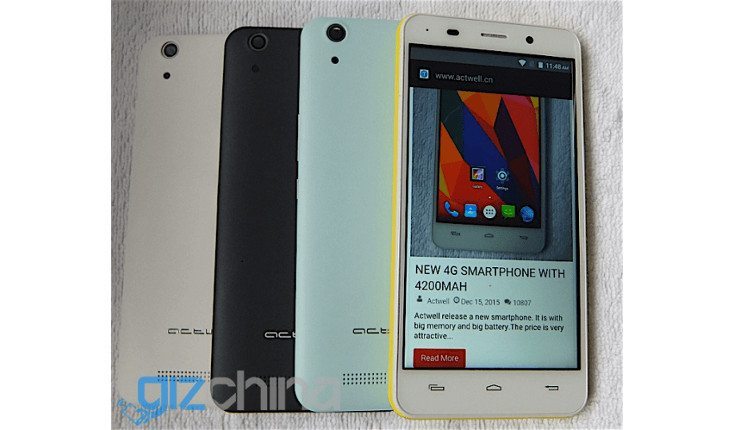 A new player has emerged on the scene of low-priced Chinese smartphones. The Actwell D3 is another cheap smartphone that promises the moon when it comes to specs, and those innards are pretty unbelievable considering the handsets $99 price tag.
While we know next to nothing about Actwell, the Actwell D3 is shaping up to be one to watch. $99 seems to be the price most of these budget-friendly phones are shooting for, and that's what the Actwell D3 is priced at. In terms of design, it could be mistaken for a number of smartphones on the market but beneath the glass, you'll find some nice surprises.
The Actwell D3 is said to sport a 5-inch display with a resolution of 720p and its power will come from a quad-core MT6735 and 3GB of RAM. The internal storage is listed at 32GB, and while there's no mention of a microSD card slot, that's better than expected for the price. A 13MP rear camera, 5MP front-facing camera, and a large 4,200mAh battery round things out for the Actwell D3.
If the Actwell D3 specs pan out and it has 4G LTE, it's going to be quite popular with the $99 price tag. We don't have a release date for the Actwell D3 at this time, but the phone is expected to arrive after Christmas in Pink, Gold, Blue, Yellow, Black and White.
via – Gizchina