Moto X 4th gen shown in purported image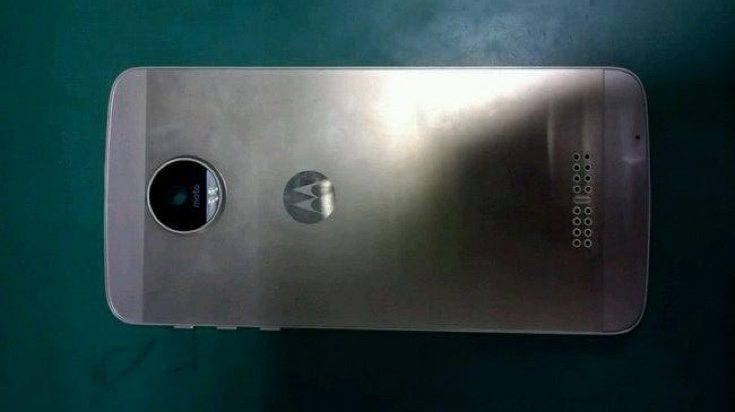 This next snippet of news is short as there's not too much to say at the moment. Nevertheless we thought plenty of readers would be interested in an image purporting to show the Moto X 4th gen for 2016. Work on the phone is currently in development, and the handset shown in this leak looks very different from the current version.
Motorola veered away from its traditional naming pattern for the Moto X with the version/s introduced this year. The standard version is the Moto X Style (aka Moto X Pure Edition for the US) and the company also introduced the Moto X Play, a smaller version with some lesser specs. Of course we don't yet know what the Moto X 2016 will be called for sure, so for now we'll refer to it as the Moto X 4th gen.
Now a new leak out of China is said to be the first picture of the Moto X 4th gen (2016). It has a metal unibody build bearing the Motorola logo, and as we said earlier it's notably different to the Moto X Style. We can only see the back of the handset and the camera area is completely redesigned with dual-tone flash apparent, with a large speaker grille further down.
This possible prototype looks nicely sleek and on the right of the handset we can see the volume control and power/unlock buttons. Of course what we have to bear in mind is that we cannot authenticate this image as the Moto X 4th gen. Nevertheless it's certainly plausible and we'll wait with interest for further developments on the new Moto X for 2016.
Are you a potential buyer for the Moto X 4th gen when it releases next year? If this image is genuine what do you think of the appearance of the handset so far? Drop us a comment using the box provided below.