Microsoft Lumia 650 in new image leak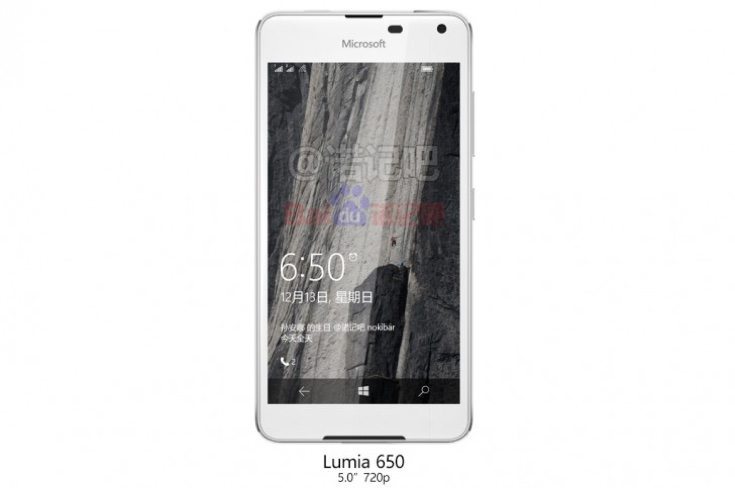 Despite the fact that the Lumia 950, 950 XL and 550 have recently released we're seeing plenty of leaks about further upcoming Microsoft smartphones. Now the Microsoft Lumia 650 is the subject of a new leak, with an image showing the handset in white and giving us a further look at the device.
Back in October we showed an image that was purportedly of the Lumia 650 (codenamed Saana) in a black color. Moving on to November we then saw two Lumia phones listed on an import/export site for testing purposes, and it was believed they could be the Lumia 650 and the Lumia 750.
The image below is the latest leak of the device and it does tie in with the earlier image we shared of the black Microsoft Lumia 650. Therefore we're inclined to believe it's genuine although we cannot verify this. The device is rumored to have a metallic frame design, and that's easier to see with the white version shown here.
The mid-range smartphone will of course be running Windows 10 Mobile but other than that there are not many details. One snippet though regards unconfirmed reports of a 5-inch HD display, the same as for the Lumia 640. We expect the Microsoft Lumia 650 to launch in January or February 2016 going by earlier rumors.
This is also the tipped timeframe for the release of the Lumia 850 that we showed renders of yesterday. The phones have very similar styling although there are some subtle differences. The closer we get to a launch the more leaks and news we're likely to hear about the Lumia 650, so do check back with us from time to time for more.
What are your first thoughts on what you've seen and heard about the Microsoft Lumia 650 so far? Are you in the market for a new mid-range Lumia smartphone? Let us know with your comments.
Source: tieba.baidu.com
Via: NPU