Lumia 650 prospect with codename Saana leak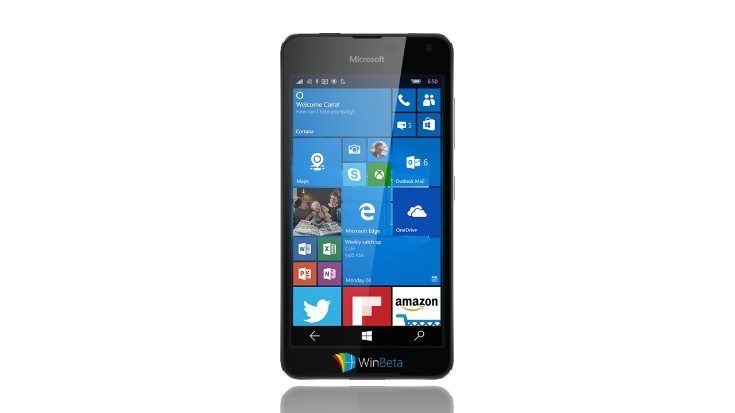 After a long wait for new high-end Lumia smartphones, the Lumia 950 and 950 XL were recently made official. At the same time Microsoft also introduced the more affordable Lumia 550. Now a further new Lumia could be on the way, with news of a Microsoft Lumia 650 prospect coming from a codename Saana leak.
Microsoft is said to be working on a new mid-range smartphone that is currently going under the codename of Saana. A render of the Saana has leaked and the signs point to it being the Lumia 650. Initially the Saana was though to be a Lumia 830 successor, but the image suggests it's more likely to be a Lumia 640 successor.
If you peer closely at the time shown on the handset you can see that it shows 6:50. While this initially seems like a rather loose connection, there are some who believe this suggests it's the Lumia 650. This follows a similar stunt with the Lumia 950 when a render showed it as a handset with the time of 9:50 on the lockscreen as well as in the top right corner. This has also happened with other Lumia's so it's certainly a plausible idea.
Unfortunately details on specs and just about anything else are not known at this point, but one thing we can be sure of is that the Saana/Lumia 650 will be running Windows 10 Mobile when it launches. The leaked render referred to as the Saana means it's likely that we'll soon hear further leaks and news on this device and of course we'll keep you informed.
While we wait for more we'd like to hear your thoughts. Do you think this leaked Lumia Saana render could well be the upcoming Microsoft Lumia 650? Would you be a potential buyer of a new mid-range Lumia running Windows 10? Send your comments to let us know.
Source: WinBeta