BlackBerry Priv prices for US and Canada revealed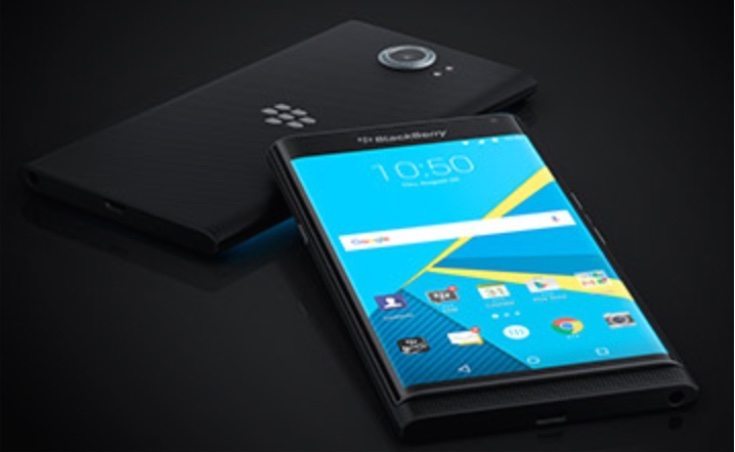 When BlackBerry chooses to make its Priv smartphone official it seems there won't be too much more to reveal. There have already been numerous leaks about the device. Now BlackBerry Priv prices for the US and Canada have surfaced from a brief appearance of the phone on the official online store in Canada.
Last week we informed readers that the official registration page had become available for the BlackBerry Priv, and that this confirmed some of the previously leaked specs for the smartphone. Following this, just a few days ago we told how one UK retailer had opened pre-orders for the device. This gave us a BlackBerry Priv price in the UK and also confirmed full specs.
In this latest news, eagle-eyed observers noticed that the BlackBerry online store in Canada was showing an official listing with BlackBerry Priv prices. The listing has since been removed but disclosed the US price of the unlocked model as $750 while the price for Canada was revealed as $949. This appearance also gave a shipping date from November 16.
There have been rumors that pre-orders for North America will be available from Friday, though we'll stress this is unconfirmed. Interestingly the previous UK retailer sighting gave a shipping date from November 6th, but this was only an 'expected' date and not official from BlackBerry. The BlackBerry Priv spot at BlackBerry Canada's online store also reaffirmed the specs of the device, that match up with the UK retailer appearance of the BlackBerry Priv.
Specifications include a Snapdragon 808 hexa-core processor, a 5.4-inch display with Quad HD resolution of 2560 x 1440 and 540 ppi, 3GB of RAM, and 3410 mAh battery. It has an 18-megapixel rear camera with phase detect autofocus, optical image stabilization, and 4K video capture, as well as a 2-megapixel front-facing camera.
One of the major points of interest with the BlackBerry Priv is that it will be running the Android 5.1.1 Lollipop operating system rather than the BlackBerry OS. Another feature is a physical slider keyboard. We'll keep our noses to the ground and will bring further news on this phone as we hear it.
Are you eagerly waiting for the release of the Priv? What are your thoughts on these leaked BlackBerry Priv prices for the US and Canada?
Via: CrackBerry