Nvidia Shield Tablet K1 demo of Android Marshmallow update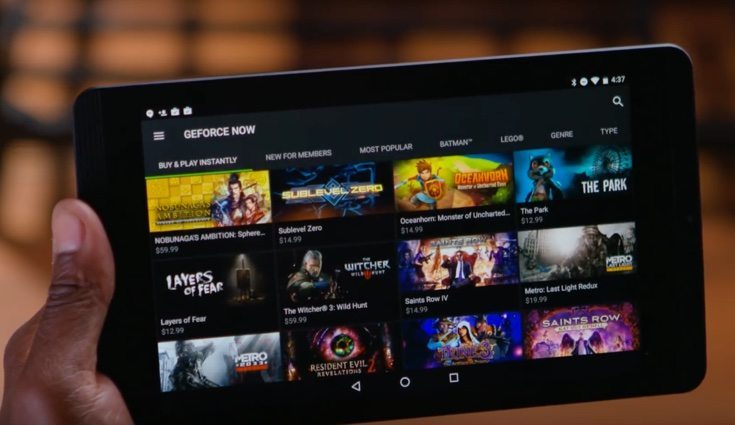 The Nvidia Shield Tablet K1 was introduced in November as a new cheaper version of the Shield Tablet with a few minor changes. It was unveiled as running the Android 5.1 Lollipop operating system, but the company has already pledged that it will be updated to Android 6.0 Marshmallow. Now we can show you an Nvidia Shield Tablet K1 demo of the Android Marshmallow update, courtesy of an official video.
When the $199 tablet was announced several weeks ago there was some disappointment that it would launch running Android Lollipop rather than Marshmallow. Nvidia said that the upgrade to Android Marshmallow would arrive by the end of the year though, and we don't have any reason to think that won't happen. Now the company has produced a brief video showing a tour of Android 6.0 Marshmallow on the Nvidia Shield Tablet K1.
We've embedded the video below and it will give you a taster for what the Marshmallow update will offer when it arrives. Nvidia's Digital Marketing Senior Manager, Wil O'Neal, says in the video that the Shield Tablet K1 will be among the first tablets to receive the Marshmallow update. You'll then get a chance to take a look at some of the features of this upgrade with a sneak preview.
Just a few of the 6.0 features are Now On Tap, a beefier version of Google Now, a new app permissions system, and improved microSD card support. As well as stock Android 6.0 features, there are also some additions from Nvidia. These include a new improved camera app powered by the Tegra K1 chipset. Eager gamers will also appreciate GeForce Now optimizations.
Those who have the original Nvidia Shield Tablet will no doubt be wondering when their devices might receive Android Marshmallow, but it looks as though this won't arrive until the early part of 2016. For now though you can check out a sneak peek in the video below.
After you've watched the Nvidia Shield Tablet K1 Android Marshmallow update demo we'd be interested to hear from you. What do you think of the new features and improvements that it will bring to the tablet?
Source: NVIDIA (YouTube)
Via: Phone Arena
https://www.youtube.com/watch?v=N7DlYc1l9aA://