Samsung Galaxy TabPro S price not announced but specs official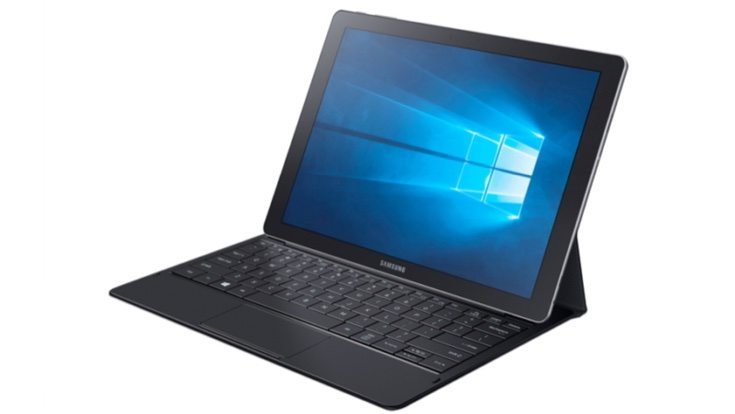 Samsung's Galaxy TabPro S tablet has been the subject of various leaks and the Windows 10 device has now been unveiled. The Samsung Galaxy TabPro S price has not been announced yet but the specs and more are now official. Much of its success is likely to be decided by the pricing.
The Galaxy TabPro S is yet another device that has been unveiled at CES 2016. It's a hybrid, similar in idea to the Microsoft Surface tablets, as it has a keyboard accessory that can be connected to offer more of a laptop experience. The tablet will gather plenty of interest, especially due to the fact that it doesn't run Android but instead uses a full version of Windows 10.
The Samsung Galaxy TabPro S packs a 2.2GHz Intel Core M 6th gen dual-core processor and has a 12-inch Super AMOLED display with resolution of 2160 x 1440. It's equipped with 4GB of RAM and either 128GB or 256GB SSD. The tablet is juiced by a 5200 mAh battery, which Samsung claims is capable of providing battery life for up to 10.5 hours.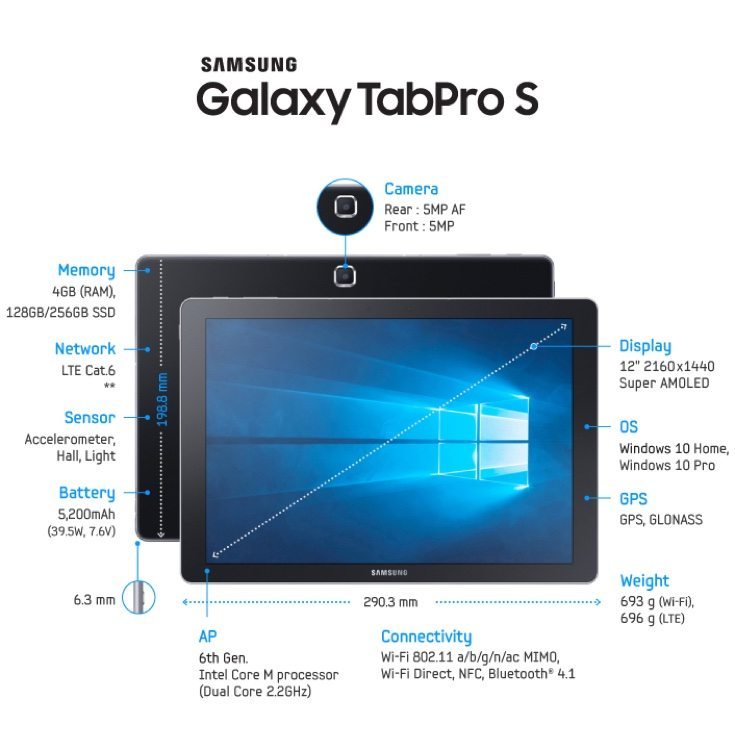 At both the front and rear you'll find a 5-megapixel rear camera, and the tablet features LTE Cat 6 support as an option, as well as WiFi 802.11 a/b/g/n/ac, Bluetooth 4.1, NFC, and GPS. Buyers will also be able to get a separate adapter for the addition of USB Type-C, standard USB port, and HDMI, and also a stylus that's Bluetooth-enabled.
The Samsung Galaxy TabPro S is an elegant looking device at just 6.3mm thick. It weighs 693g or 696g for the LTE version and it's offered in black or white colors. The tablet will be available across world markets from February. However, as we touched on earlier, many will be waiting to hear the Samsung Galaxy TabProS price and this will be a major factor in how well it sells.
Are you a potential buyer of this new 2-in-1 tablet? What kind of Samsung Galaxy TabPro S price are you willing to pay?
Via: SamMobile