Razer Nabu Watch announced with Dual Batteries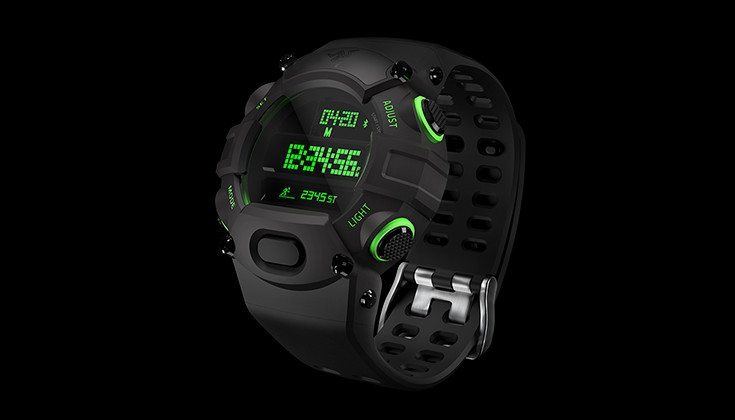 While CES has a little bit of everything, the one gadget that has dominated so far has been the smartwatch. Ready for another? The Razer Nabu Watch is the latest wearable to come across our radar, and it's a bit different than the ones we've seen from Casio and Fibit.
The Razer Nabu Watch isn't the company's first foray into the world of wearables as some of you may remember their other Nabu-branded devices. While those didn't do so well, their latest gadget is a different beast altogether. It's more of a traditional watch with some smart features baked in and some interesting bells & whistles.
We've seen a couple of bulky smartwatches already at CES, and the Razer Nabu Watch is the latest to join that crowd. The measurements weren't given, but you can tell its thick although that is due in part to the shock resistant build and dual battery setup. The device has a 5ATM water resistance rating and can handle a drop up to around 16 feet. As they went for the chronograph style, you'll also get some buttons that let you pull off traditional features.
In terms of smarts, the Razer Nabu Watch doesn't run Android Wear but it does have a few tricks up its sleeves. It has that wrist raising action found on the company's previous wearables while featuring a button on the front that lets you scroll through information. It will also keep track of your calories burnt, steps, sleep, and general activity while working alongside the official app. The smart section of the watch can be recharged but lasts around 7 days while the regular side of the watch uses a coin battery good for a year.
If the Razer Nabu Watch seems like your cup of tea, you won't have to wait long to get one. The wearable goes on sale today with the regular version going for $149 and the Forged edition selling for $199 with stainless buttons and a premium finish.
Are you interested in the Razer Nabu Watch or is it priced too close to a full smartwatch to get your attention?