iBall launches the Slide 3G Z81 tablet for India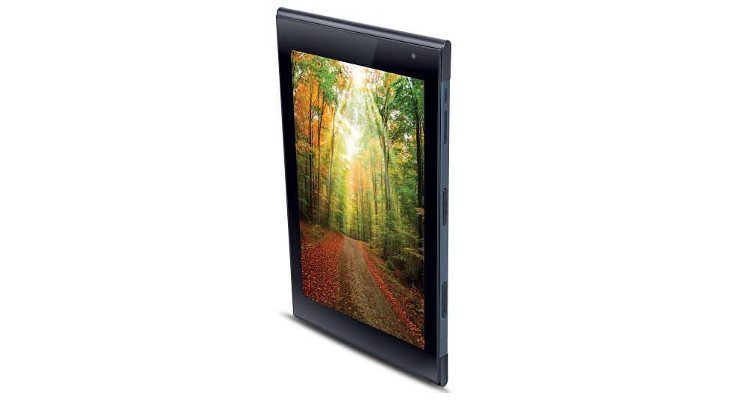 iBall has rolled out one of its first devices for the new year, and we won't be getting a handset this time around. The iBall Slide 3G Z81 is a new tablet from the company, and it's set to debut with a price tag of Rs. 7,999.
Tablets with voice-calling capabilities are popular in certain parts of the globe, and that's going to be one of the bigger selling points of the iBall Slide 3G Z81. The mid-range slate doesn't have all the bells & whistles of more premium tablets, but it will come with support for over 15 languages in the region and certainly won't break the bank with its price tag.
iBall opted for a 64-bit Intel Atom X3 clocked at 1GHz for the iBall Slide 3G Z81, and the chip resides below an 8-inch panel with a resolution of 1,200 x 800. You'll get 8GB of expandable internal storage to work with as well to go along with 1GB of RAM. Other features to note include a 5MP rear camera, 2MP front-facing snapper, 3G, Wi-Fi, A-GPS and a chambered speaker. The iBall Slide 3G Z81 is powered by a 4,000mAh battery and runs Android 5.1 out of the box.
We don't have a firm release date for the iBall Slide 3G Z81, but it's expected to land in the region before February rolls around. It will available to purchase online and through retail shops for Rs. 7,999 when it arrives.
via – 91mobiles