Mysterious high-powered Windows smartphone gets listed with a Snapdragon 820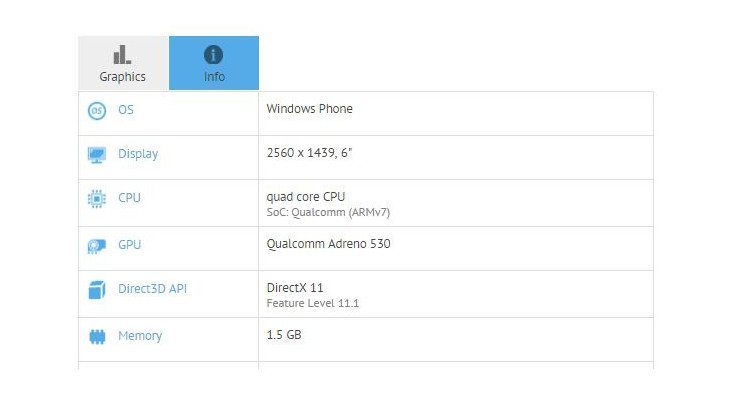 We're due to see a large number of Android devices roll out in the near future while Apple fans have a bit of a wait. Things are murkier on the Windows side, and a large new smartphone that's just gotten benchmarked has added another layer of mystery to things.
As we've said before, it's hard to keep a secret in the smartphone world and we see dozens of handsets leak each month. Most of those run Android, but we had hoped things would change with Windows 10 and the new batch of Lumia's that rolled out last year. Well, a new smartphone with no name has just gotten benchmarked running Windows Mobile and it's going to be a beast if the specs pan out.
The mysterious device has shown up running "Windows Phone" as the OS, but that isn't what got our attention. The chip powering the handset is listed as the Snapdragon 820 and it has a large 6-inch display with a resolution of 2,560 x 1,440. The rear camera is a 21MP sensor while the front-facing snapper is surprisingly large at 13MP. All signs point towards a flagship, including 64GB of storage although the RAM seems off as it's listed at only 1.5GB. That doesn't mesh with the rest of the specs, so it could be a typo if the listing is even legitimate.
It's possible the new smartphone is a high-powered Lumia or it could be a handset from a different manufacturer altogether. That said, we've seen fake listings in the past, and while this may be one of them, we have our fingers crossed that isn't the case.
Would you like to see more top-tier Windows phones this year?
via – Phonearena        source: GFXBench