LG G4 Marshmallow update for US Cellular now, still not AT&T or Verizon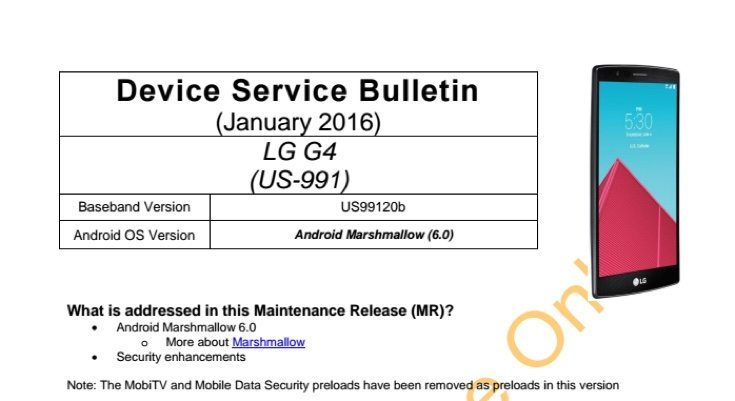 We always try to follow the progress of operating system updates for various devices, and currently the story is all about Android 6.0 Marshmallow. Some owners of the LG G4 have already received this update for their device but others are still waiting. The LG G4 Marshmallow update for US Cellular has now arrived, but it's still not available for those with this phone on AT&T or Verizon.
The LG G4 Marshmallow update has already rolled out in some regions that include South Korea and countries in Europe. In the US it has also released to those who purchased the device from Sprint. Now the Android 6.0 update has started to roll out for the LG G4 sold by US Cellular, excellent news for those who got the phone from this carrier.
As is often the case, this upgrade to the OS will roll out in phases over the next few days. Therefore if you haven't yet had notification of the update to your device you may need to be a little patient, although you should be receiving it soon. As well as the delights of Android Marshmallow, the update also brings unspecified security improvements. The release notes say that the upgrade will also remove Mobile Data Security and MobiTv preloads.
The update will take the device to baseband version US99120b, with US991 indicating the US Cellular version of the LG G4. That still leaves some owners of the device in the US out in the cold, as the LG G4 Marshmallow update has yet to arrive for phone on AT&T and Verizon. The different times it can take carriers to push out Android updates has often been a cause of frustration to device owners, but hopefully the LG G4 Marshmallow update for AT&T and Verizon will be here before too much longer.
If you purchased your LG G4 from US Cellular have you already received the Android 6.0 Marshmallow update? Maybe you are impatiently waiting for the LG G4 Marshmallow update for AT&T or Verizon?
Source: Droid Life