Star Trek Timelines brings the Star Trek Universe to mobiles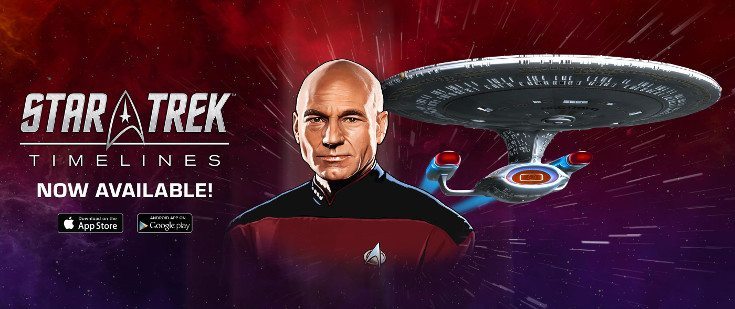 There was a time when official Star Trek mobile games were hard to come by. Those days are long gone, and Star Trek Timelines is the latest title to vie for your attention. It isn't your typical Star Trek game, but it's one fans will be able to get behind as it's going to feature a lot of familiar faces.
Like Star Trek? Millions of Trekkies feel the same way, and whenever something new from the franchise drops, it tends to be a big deal. We've known Disruptor Beam was going to bring Star Trek timelines to mobiles for quite some time, and they made that happen yesterday if you rock an Android or iOS device. The reason Timelines is going to be a big deal has something to do with Q and more Star Trek captains than you can shake a stick at.
With Star Trek Timelines you'll no longer have to argue about who the better captain is as they will all be in the game. That's right, Captain Picard and James Tiberius Kirk will be present along with Sisko, Janeway, and the underappreciated Captain Archer. Hopefully, Porthos will make an appearance and we're holding out hope for a young Balok as well. Needless to say, there will be plenty of heroes and villains spanning the majority of the Star Trek Universe.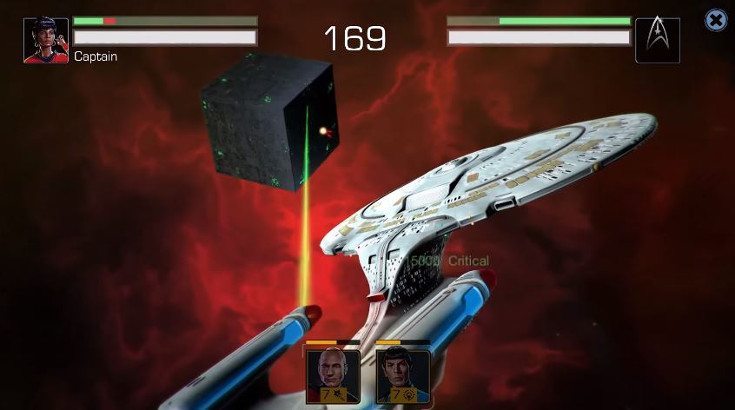 Characters aside, Star Trek Timelines lets you assemble a crew and head out into the void where you'll battle against the Borg and various other enemies. There are PvE and PvP modes featuring ship-to-ship warfare and more missions than you can shake a stick at. As it's a freemium game, you can also expect a fair share of IAP's although we're unsure of how it will affect the gameplay as we haven't had a chance to spend any time with the game yet.
If you are a Trekkie, Star Trek Timelines looks to be the game you've always hoped for considering it puts the entire Star Trek Universe into one game… sans the JJ Abrams flicks. You can check out the trailer for the game below or if you're ready to download, you can pick up Star Trek Timelines for free on Google Play or the App Store.