Official Australian Open app for results, live scores, news and more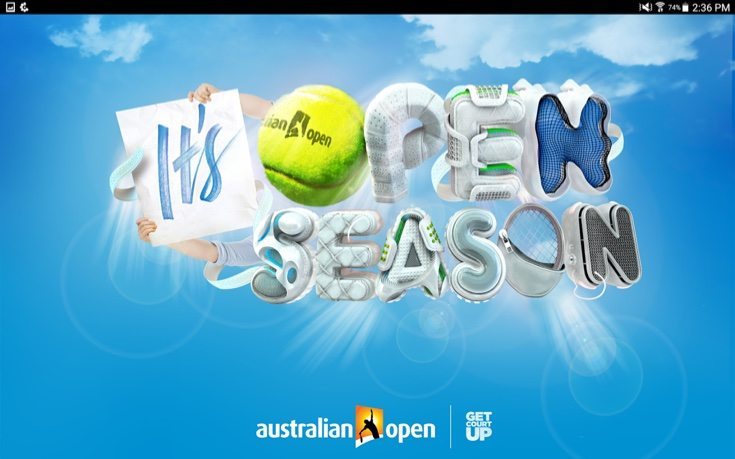 One of the biggest events on the tennis calendar is the Australian Open. The action kicked off yesterday and runs through till January 31, and tennis fans are likely to be glued to their seats. If you can't always be in front of a TV and want to keep informed, you can get the Australian Open results, live scores, news and more, with the free official app for Android and iOS devices.
The official Australian Open app has just received an update especially in preparation for the 2016 tournament. The update offers an improved user experience, and the app has a wealth of features to enhance your enjoyment of the Championships. You can follow the action live, and get the latest news, scores, schedules, and draws on the home page.
This app has a Match Centre feature enabling enthusiasts of the game to follow the matches before, during and after. This provides live scores with point-by-point scoring updates and completed match results, a live blog, previews, stats and video. The schedule will enable you to keep track of matches for each day, and the draws section will tell you the key match-ups of your chosen players as matches are completed.
The Australian Open app also offers player biographies, alerts for player updates, special offers, breaking news, exclusive photos both on the court and off, on-demand video highlights, player interviews and more. Another feature is AO Radio for ball-by-ball coverage from some of the top tennis broadcasters. As well as all this you can also purchase tickets for Melbourne Park or access the Australian Open mobile shop.
If you want the Android Australian Open 2016 app head to Google Play. It's a free app that's compatible with devices running Android 4.1 or later, and it was updated on January 14. On the other hand you might want the Australian Open app for iOS devices. You can find it at this iTunes page and it's compatible with iPhone, iPod touch, and iPad running iOS 8.0 or later. It's also free and recently updated.
Are you going to enhance your experience of the Australian Open 2016 with the use of this app? Why not tell us what you think of the official Australian Open app for Android and iOS by using the comments box below.