The New Garmin Quatix 3 launched for Aquatic Enthusiasts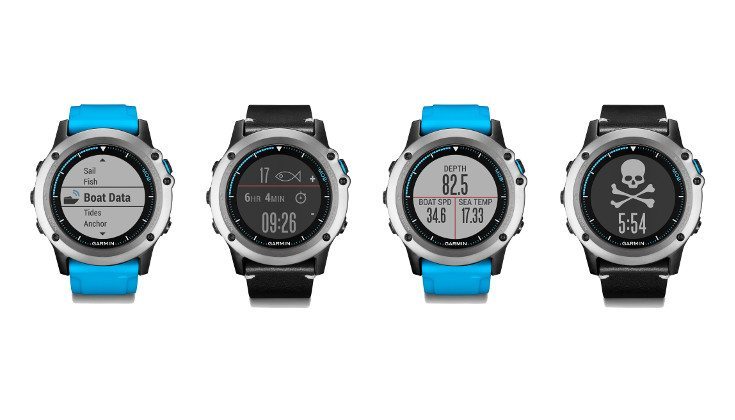 Unless you just crawled out from under a rock, you have probably heard of Garmin. The company has been cranking out tech since the 80s, and recently threw their hat into the wearables arena. The Garmin Quatix 3Â is the company's latest smartwatch, and it's geared towards those who enjoy water as much as they do land.
The Garmin Quatix 3 is the company's third-generation smartwatch, and like it's predecessors, it's built for folks that spend a lot of time in or around the water. That means you won't have to worry about getting it wet as long as you don't dip down below 100 meters, but that's just the tip of the tech iceberg. The wearable has a unique display that's readable in any light, and there's an omnidirectional EXO antenna with high-sensitivity GPS and GLONASS support for all your tracking needs.
While the Garmin Quatix 3 will work well on land and comes with a number of fitness-oriented modes for landlubbers, the sea or lake is where it's really going to shine. Like to fish? Well, it has a catch log and competition timer while sailors can take advantage of features like tack assist and time to burn. If the sea is your second home, you can surely appreciate the tide data and anchor alarm as well. Throw in customizable faces and connectivity through the Garmin Connect app, and you've got yourself a sweet little smartwatch.
As with many specialized devices, the Garmin Quatix 3 smartwatch isn't going to come cheap. It will arrive with a price tag of $599, and while we don't have a firm release date, it will touch down sometime in Q1.