T-Mobile unleashes BOGO sale on smartphones from same manufacturer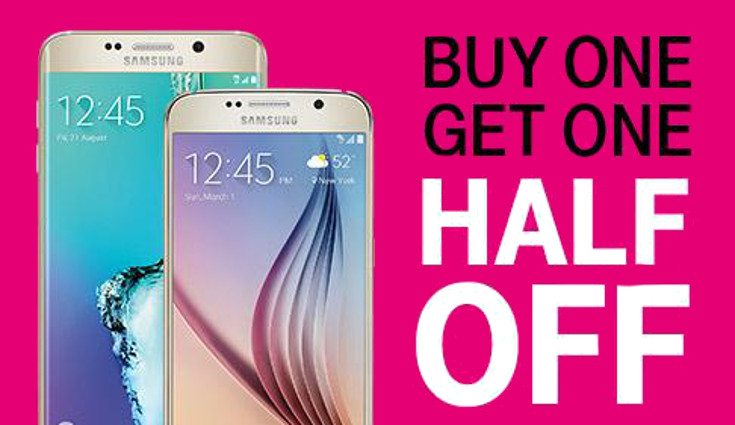 Not a month goes by that T-Mobile doesn't unveil some kinds of a deal in an attempt to lure in new customers. Today they have done just that with a new BOGO deal that's going to allow folks to save a significant amount of dough if they need two smartphones.
BOGO deals are nothing new in sales events, and we have seen a number of them roll out in the smartphone world over the years. T-Mobile is jumping on the bandwagon (for a limited time) with a new BOGO deal of their own and it includes a wide variety of devices from several manufacturers.
As with all good sales, there are some catches to T-Mobile's new promo. You will have to purchase smartphones from the same manufacturer, so you can't pick up the LG G4 and get half-off the Galaxy S6. The devices also have to be of "equal or greater" value, but there is no trade-in requirement. That means you can get up to six smartphones at a deep discount if you want to fire up multiple lines.
Magenta's promo is live today, and you can take advantage of it through retail shops or by giving them a call. T-Mobile didn't gave a date for when the promo will end, but we're going to assume it will last a while considering they will soon have a large batch of new smartphones to show off.
Are you interested in T-Mobile's new promo or are you waiting for the 2016 smartphones to arrive?