Isaac Mizrahi Smartwatch released in partnership with HP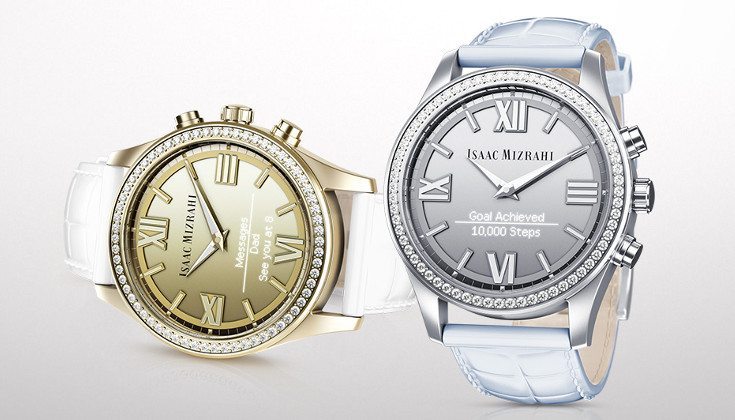 If you keep up with the fashion world, the name Isaac Mizrahi may ring a bell. The designer has joined up with HP for a new wearable, and the product of that partnership has launched with the Isaac Mizrahi Smartwatch for Women.
There are plenty of smartwatches geared towards guys and we've seen a handful produced with the ladies in mind. That's what we're getting with the new Isaac Mizrahi Smartwatch, as the sparkly wearable has smaller 42mm face and is designed especially for Women. Needless to say, if you like a little bling on your timepiece, it may be just the thing for you.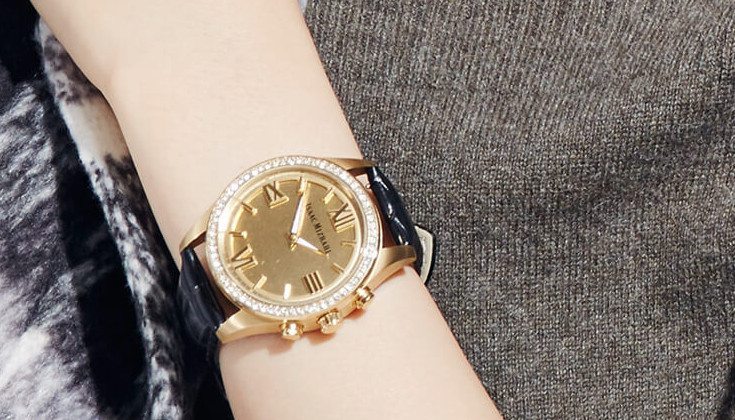 Like many smartwatch collaborations, the Isaac Mizrahi Smartwatch is more about style than smarts. It doesn't feature a touchscreen or Android Wear, but there is a hidden OLED panel under the glass that can give you the lowdown on incoming notifications. While we're not sure we'd call it a feature, you will also be hooked directly into Isaac's Twitter feed which displays on the panel.
As for the Isaac Mizrahi Smartwatch specs, we don't know much aside from the fact that it's water-resistant up to 30 meters and the battery life is said to last around 5 days. It will have Bluetooth connectivity and works with Android and iOS devices. The usual fitness tracking features are present as well along with more Swarovski Crystals than you can shake a stick at.
The Isaac Mizrahi Smartwatch is ready to roll from HP's site and is available in Silver or Gold with a leather band. It's priced at $249 for either flavor while the bands come in at $39.99 each and the Isaac Charger goes for $19.99. Hit up the link below if you want more information on the wearable or are looking to pick one up.