Huawei CUN-L03 passed through FCC certification in the states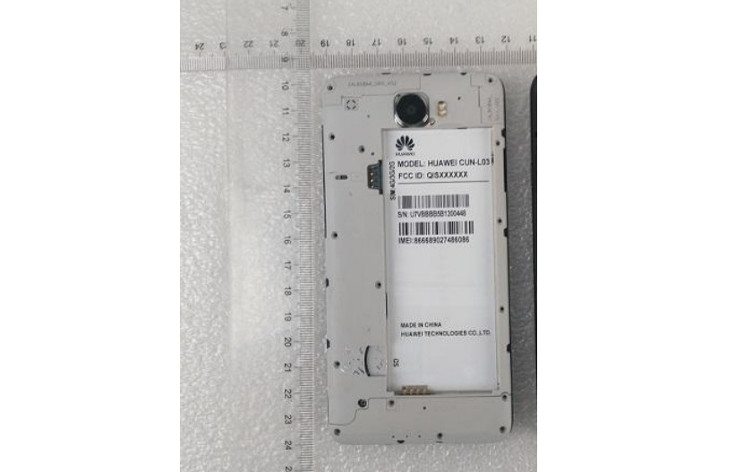 It's not uncommon to see dozens of handsets pass through certification each month, and occasionally we get something nobody saw coming. The Huawei CUN-L03 is one of those devices, and it's headed to the US for a release in the very near future.
If you reside stateside, mobile tech has to pass through the gates of the FCC before it sees a release. It is usually one of the last stops on its journey into consumer's hands, and while they are not as nifty as TENAA, their listings can give us quite a bit of information at times. Unfortunately, that won't be the case this time around as the Huawei CUN-L03 is a total mystery.
The FCC filing for the Huawei CUN-L03 shows that it will have 4G LTE connectivity along with the usual suspects like Bluetooth and Wi-Fi. While that's not too exciting, the photo shows it will have a large removable battery and a Single SIM card slot. That means this particular device is geared towards consumers in the states, as we don't generally see many Dual-SIM options in the US.
So what is the Huawei CUN-L03? We have absolutely no idea, as it could be another mid-ranger or something with specs more towards the flagship line. The model number hasn't appeared in any other regions either, so we could see a regional release with this one. Needless to say, we'll keep you in the loop as more details about the Huawei CUN-L03 come to light.
via – GSMDome,   blogofmobile        source: FCC