Lumia Dead Edition handset marks the end of Windows Phone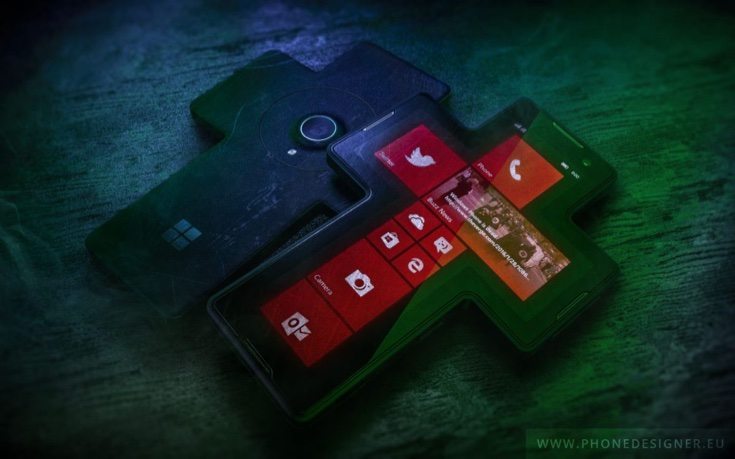 From time to time we like to share smartphone concepts, but we have to say that today's is a rather tongue in cheek offering that you should check out with a massive dollop of irony. Following recent reports about the death of the Windows Phone platform, a well-known concept designer created the handset we're showing today. This is the Lumia Dead Edition handset that marks the end of Windows Phone.
This Lumia — Dead Edition is a response to numerous reports about the demise of Windows Phone. For example this recent report discusses the Windows Phone ecosystem and says it's time to admit it has failed. It notes that only 4.5 million Microsoft Lumia devices were sold in the current quarter, that's way down on the 10.5 million units in the same quarter of the previous year.
It appears that Microsoft has virtually given up too. There have been widespread rumors that the upcoming Microsoft Lumia 650 will be the final Lumia device to release, although the much-rumored Surface Phone still looks as though it might make it to reality. How much truth there is in all this is something we just don't know at the moment, but it's certainly seems fair to say that the Windows Phone platform has had its day.
Some readers will have heard of Phone Designer, a prolific creator of concept ideas. Obviously this latest vision flaunts the so-called death of Windows Phone and shows a handset in the shape of a cross. The time is set to 0:00 as there's no launch being teased, and another humorous touch is that the signal is indicated with a single bar. Even the display is showing a buzz news link to a story about the sad passing of Windows Phone (the same report linked to above).
We have to admit that this Lumia Dead Edition concept phone did give us a chuckle. However, it's also fairly poignant, especially given the many fans of Lumia devices and the Windows Phone platform. What are your thoughts this Lumia Dead Edition design and what it signifies?
Source: Phone Designer (Facebook)
Via: Concept Phones