Microsoft Lumia 650 release set for early February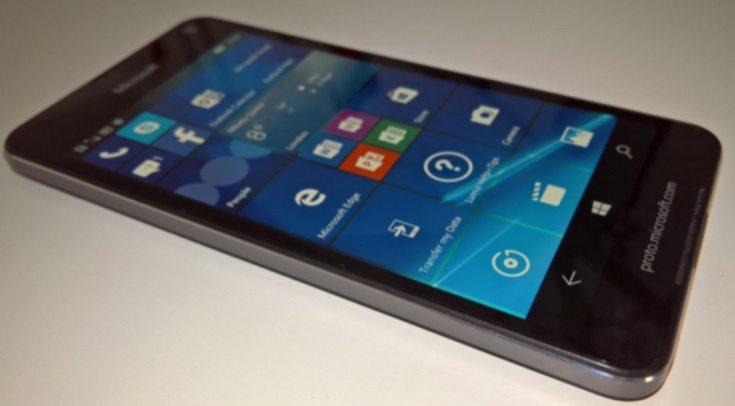 The steady trickle of leaks about Microsoft's Lumia 650 are now becoming more of a flow as we get nearer to the expected launch. If you've been waiting for this Windows 10 Mobile phone, it now appears that it could be in your hands within the next two weeks. The Microsoft Lumia 650 release is set for early February and we also have further news on the price.
There's already plenty of interest in the upcoming Microsoft Lumia 650. Speculation suggests that it could be the last Lumia phone release and that the focus could move to the much-anticipated Microsoft Surface Phone. It has been rumored for some time that the Lumia 650 was heading for a Q1 release, and last week a reported cited multiple sources tipping a February 1 arrival.
Now it looks as though that could have been spot on, with a new leak about the Microsoft Lumia 650 stemming from O2 Germany. It's reported that O2 is likely to have the phone in stock in a timeframe between late January and the beginning of February. This comes from WinFuture that has a pretty reliable reputation for device leaks from Germany.
As well as this the O2 Germany Microsoft Lumia 650 price is revealed as €219. That's not too far from the previously leaked Czech price. Alternatively, buyers will be able to purchase the device from O2 Germany with a downpayment of €39 followed by payments of €7.50. Initially at least it seems it will be offered in the black variant only.
Of course if the phone becomes available in Germany in early February, it makes sense that the Microsoft Lumia 650 release will also reach other markets at the same time. If you want to know what we expect in the way of Microsoft Lumia 650 specs, we recently reported on leaked specifications and also an image of the handset (as shown below).
Are you eagerly waiting for the Microsoft Lumia 650 release? What are your thoughts on the recent suggestions that this might be the last Lumia smartphone?
Source: WinFuture.de
Via: NPU