Lumia 650 launch date tipped but Lumia 750, 850 in question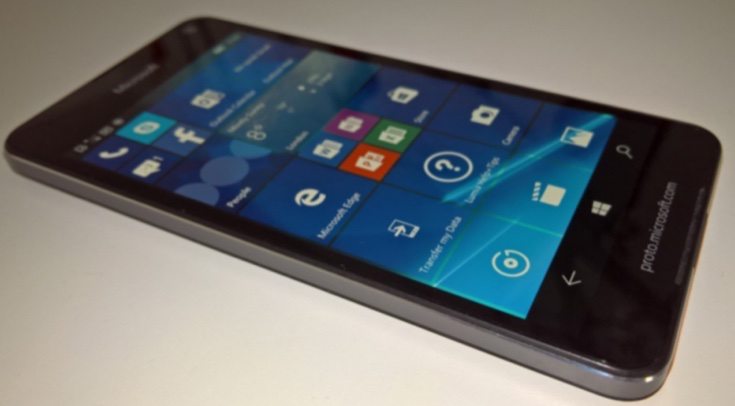 Following the arrival of new Microsoft Lumia smartphones late last year, many are now waiting to see new Lumia phones for 2016. However, if a new report is accurate these could be thin on the ground. One handset that has been leaked on several occasions is the Microsoft Lumia 650, and now the Lumia 650 launch date has been tipped. However, the rumored Lumia 750 and Lumia 850 are in question.
Beginning with the Microsoft Lumia 650 we've covered leaked images and specs several times now. Most recently we showed a new leaked image (shown below) as well as unofficial specs, and just yesterday we reported on possible Lumia 650 pricing as shown in a retail listing.
Now a new reports cites multiple sources as confirming the Lumia 650 launch date as February 1, although we'll point out this is not official. It's also claimed that rather than an unveiling event with all of the usual fanfare, the Lumia 650 will be quietly announced on that day. MWC 2016 takes place in Barcelona next month, but it's suggested that there won't be much news from Microsoft at the congress. Indeed the same Windows Central report implies that the Lumia 650 launch could be the final Lumia of the year.
There have been very mixed reports over the last few months about a Microsoft Lumia 750 and also a Microsoft Lumia 850. Rumors were bouncing around about both of these handsets and at one time it was thought they had been cancelled, although more recently it seemed that at least one of them could still be on the way. However, Windows Central seems pretty sure that neither will appear.
The report points out that if this were happening, the Lumia 750 and 850 would have been likely to be introduced at MWC along with the Lumia 650. Microsoft is said to be concentrating instead on the much-rumored Microsoft Surface Phone that is anticipated to be heading for a release later in the year. This is attracting plenty of interest at the moment and we'll bring more as we hear it. Of course the same goes for the upcoming Microsoft Lumia 650.
In the meantime we wonder what you think of this latest Microsoft Lumia news. Are you now hoping that the Microsoft Lumia 650 launch will be on February 1? What are your thoughts on the suggestion that this could be the final Lumia this year and that the Lumia 750 and 850 will not be arriving? Drop us a comment in the box below, as we're interested to hear your views.
Source: Windows Central