Sony Xperia Z5 Tablet Ultra renders and ultimate specs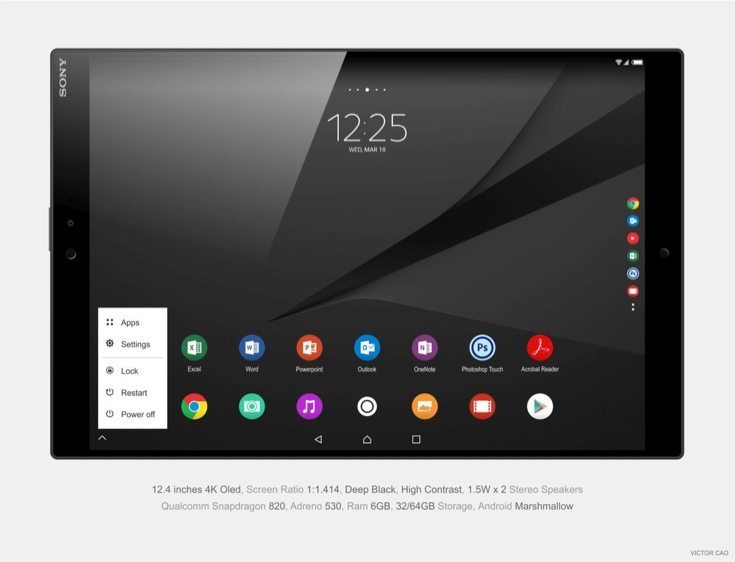 We're looking forward to seeing plenty of new top-flight devices at MWC 2016 in late February, with prospects such as the Samsung Galaxy S7 and LG G5. It appears that we may also see another in the Sony Xperia Z5 lineup, in the form of the Xperia Z5 Tablet, However, this is unconfirmed at this point. For now we can show you Sony Xperia Z5 Tablet Ultra renders and keep our fingers crossed.
The Xperia Z5, Z5 Compact, and Z5 Premium all released last year but there was no Z5 Tablet announcement at that time. We'll start by saying that we have not come across any firm details for a Sony Xperia Z5 Tablet yet. However, we have seen the odd report speculating on whether it will arrive at MWC, and what it might bring to the table in the way of specs and features.
While there's a question mark over a Z5 Tablet, it certainly appears to be a possibility. This Sony Xperia Z5 Tablet Ultra is a concept idea of such a device. The renders come from designer Victor Cao who describes it as having "ultimate specs." These include a Snapdragon 820 processor, Adreno 530 graphics, and a 12.4-inch OLED display with 4K resolution.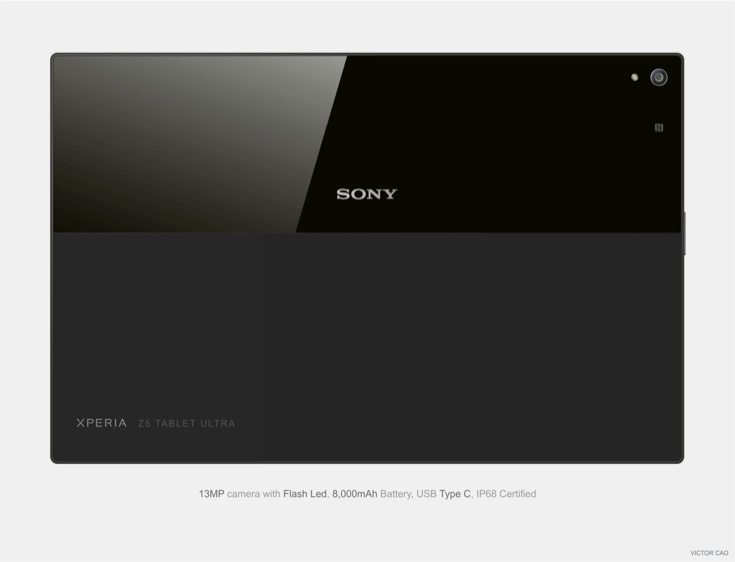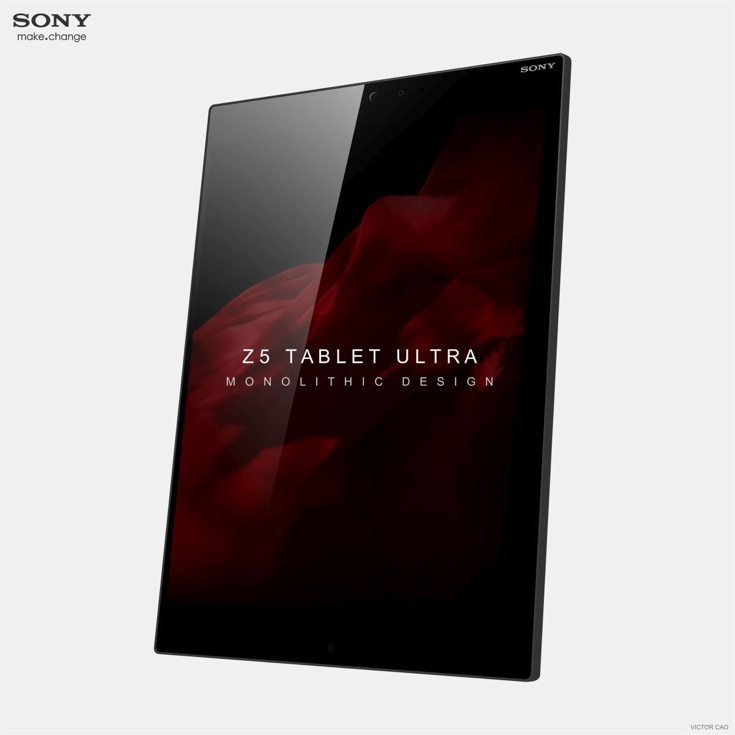 Further specs of this Sony Xperia Z5 Tablet Ultra are 6GB of RAM, 32GB and 64GB models for internal storage, and 1.5W x 2 stereo speakers. It packs a 13-megapixel rear camera with LED flash, 8000 mAh battery, and USB Type-C, and it's water resistant to IP68 certification standards. As you'd expect for a high-end Android tablet it's running Android Marshmallow.
Of course it remains to be seen if Sony really will unveil a Z5 Tablet at MWC 2016 but it's not long until we'll find out. In the meantime we'd like to hear your views on these Sony Xperia Z5 Tablet Ultra renders, and if you imagine Sony might bring something like this to fruition? Why not drop us a comment in the box below.
Via: Concept Phones