ZeroLemon rolls out a 8500mAh battery case for Samsung Big Guns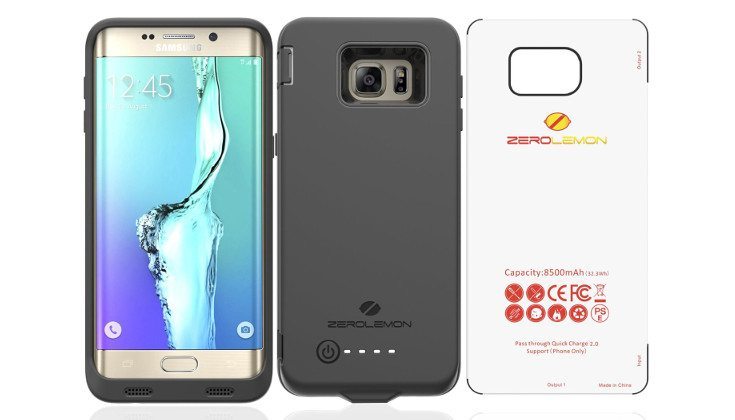 You can't throw a rock without hitting a phablet these days, and Samsung is responsible for dozens of them. Big devices require a lot of juice, and ZeroLemon has just produced a new battery pack that's going to double your power on the Samsung Galaxy S6 Edge Plus and the Galaxy Note 5.
ZeroLemon is a name you may be familiar with if you purchase accessories for your handsets. Their latest gadget is only geared towards two devices in particular, but they were two of the hottest handsets of last year. The Samsung Galaxy Note 5 and the Galaxy S6 Edge Plus are getting a new battery case from ZeroLemon, and it's going to add a whopping 8,500mAh to the equation.
As you can see from the photo, the ZeroLemon case does come with a couple of drawbacks. It's' going to significantly increase the overall size of your handset, which is a given considering how much power it adds to your smartphone. That said, the case is also going to cover up part of the reason the S6 Edge Plus is special as you won't be able to take in that slick backside although the soft TPU case will offer some protection.
If you live and die by your smartphone battery, the new ZeroLemon battery cases for the Galaxy Note 5 and Galaxy S6 Edge Plus are something you'll want to look into. Just be prepared to have a stretched pocket. They are currently priced at $59.99 each through Amazon if you're looking to pick one up.