Sony Xperia W, W Plus, W Slim Windows 10 design ideas with specs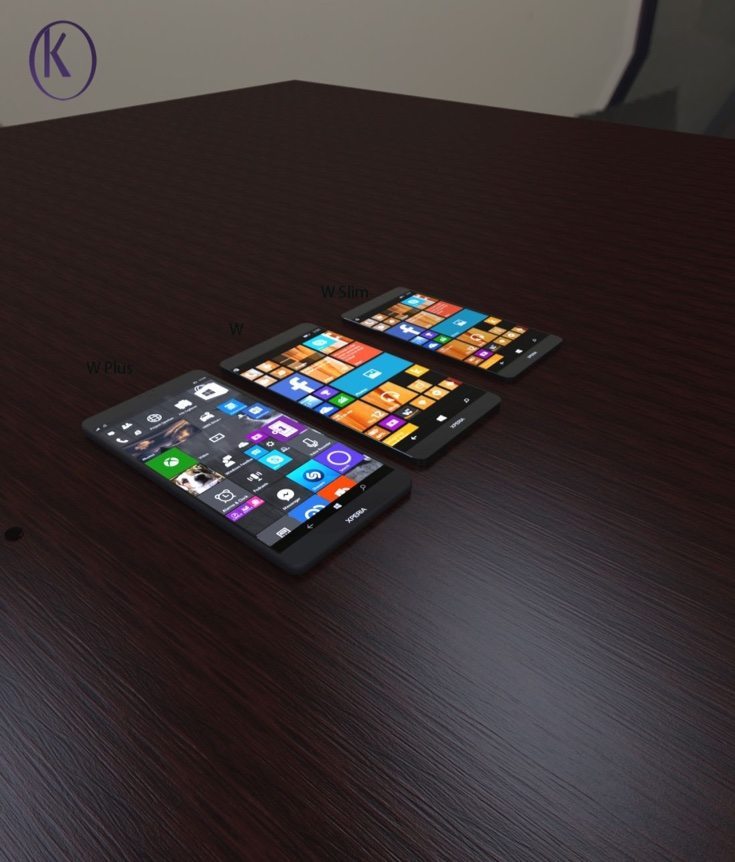 We know that many readers enjoy checking out concept smartphone visions and Kiarash Kia is a name that many will be familiar with. This designer has been teasing a Sony Xperia W1 series over recent weeks, and has now completed the renders for the Sony Xperia W, W Plus, and W Slim design ideas that you can see here. Imagined specs have also been provided for these concept Xperia handsets that would all be running Windows 10 Mobile.
We have to admit we're a little confused as in the images one of the handsets is labelled W but in the text it's referred to as the W1. We'll stick with W for now, but either way you'll get the general idea. Starting with the Sony Xperia W this packs a Snapdragon 810 octa-core processor, Adreno 420 graphics, and 2GB of RAM.
Further specifications include a 5-inch IPS LCD display with Full HD resolution of 1920 x 1080 featuring Triluminous and X Reality technology. It sports a 20.7-megapixel rear camera with f/1.9 aperture, G Lens, and optical image stabilization. The Sony Xperia W has PlayStation and Xbox support, integrated stereo speakers, and is juiced by a 3200 mAh battery.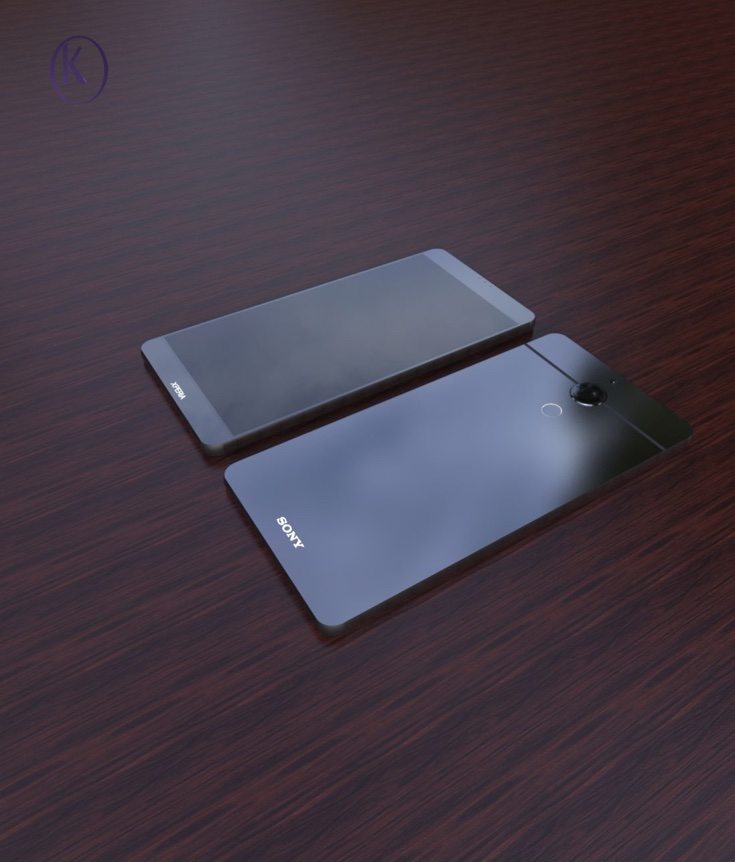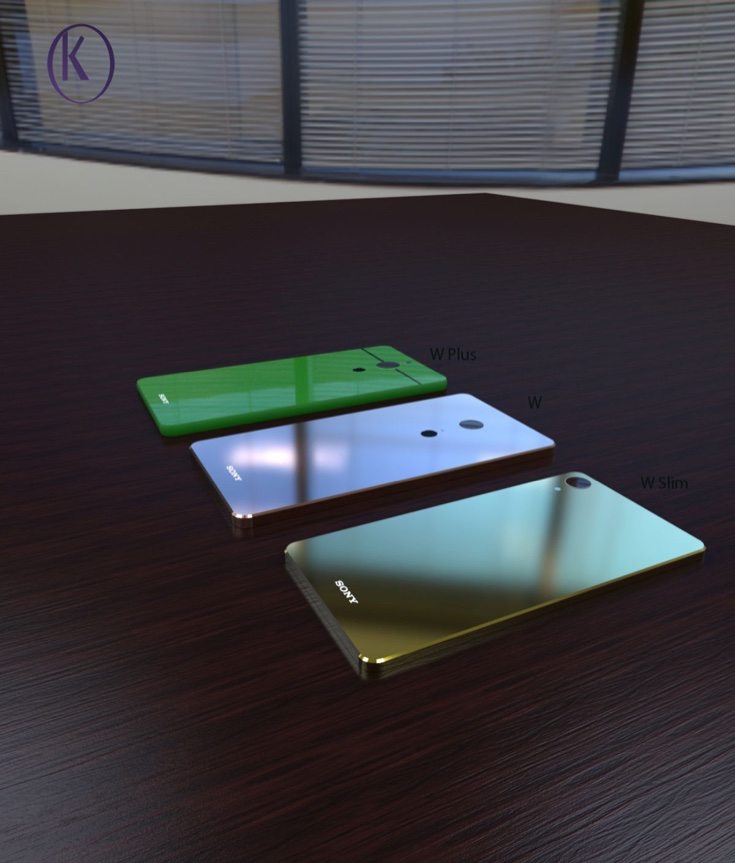 Next we get to the Sony Xperia W Plus that increases the display size to 5.2-inches with Quad HD resolution of 2560 x 1440. This one also has a Snapdragon 810 processor but steps up to 3GB of RAM. It has a 23-megapixel rear hybrid focus camera, and Xbox and PlayStation support.
Last but most definitely not least is the Sony Xperia W Slim that has a smaller 4.7-inch IPS LCD display with resolution of 1334 x 750. This time there's a Snapdragon 808 processor, and less RAM at 1.5GB. It carries a 20.7-megapixel rear camera with G Lens and is nicely slim at just 6.5mm. The handset has a metal frame and also compatibility for Xbox and PlayStation.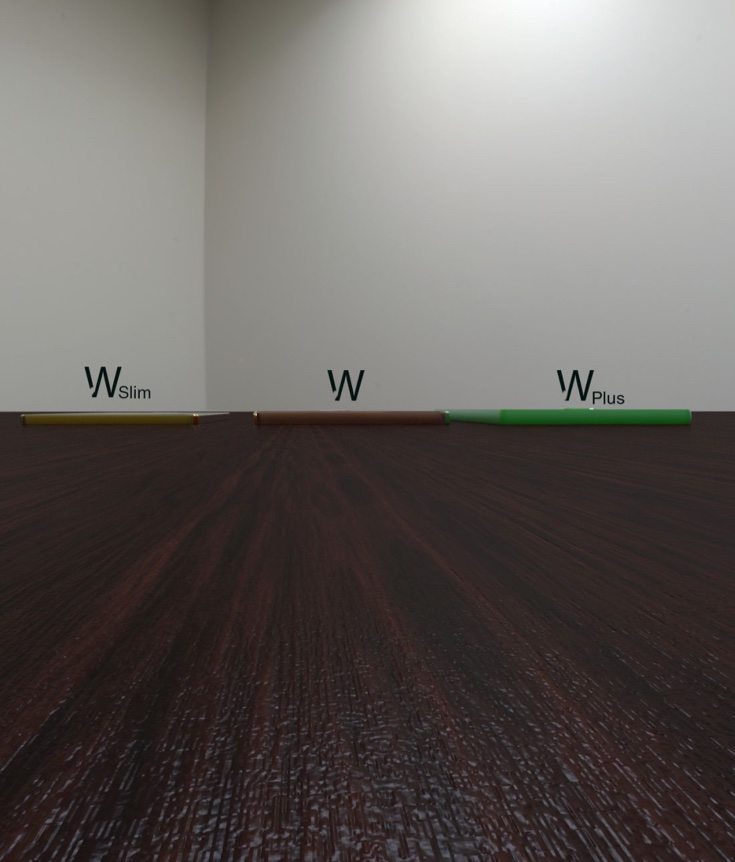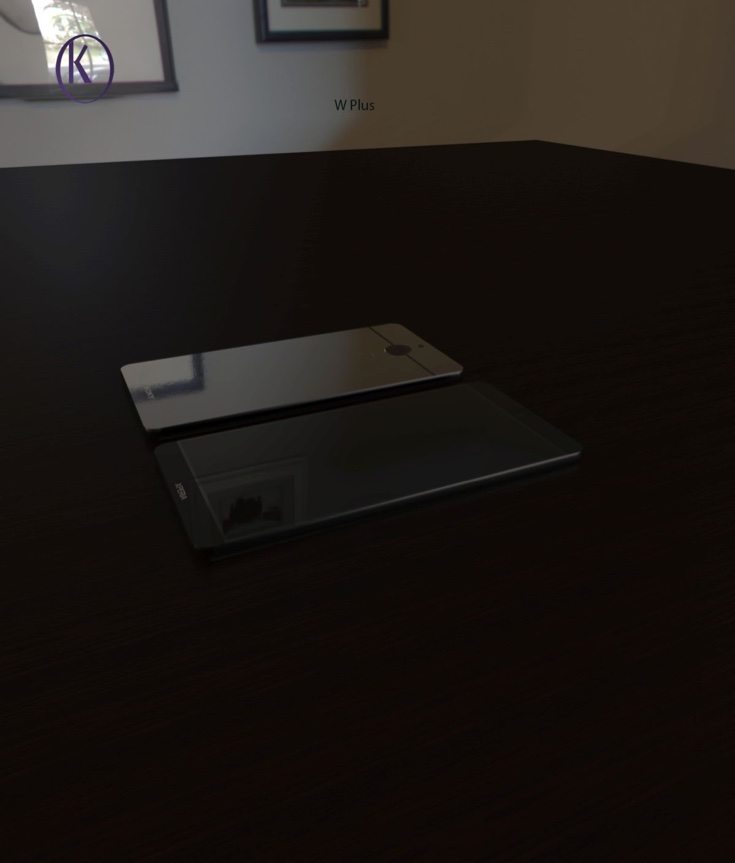 As we mentioned at the top these are Sony Xperia Windows 10 Mobile concepts rather than Android. We feel the whole lineup looks sleek and stylish, but what we really want to know is what you think. Would you like to see something like these Sony Xperia W, W Plus or W Slim ideas come to fruition at some point? Send your comments to let us know.
Source: Kiarash Kia
Via: Concept Phones