The foldable Goblin VR headset hits Kickstarter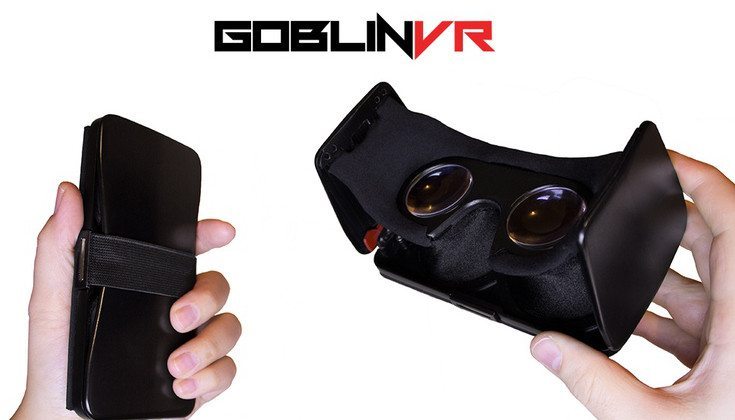 VR is something we've talked about often here at Phonesreview.co.uk, and it's come a long way in a short time when it comes to mobiles. The Goblin VR headset is a new gadget that's just launched on Kickstarter, and it's going to make mobile virtual reality even more portable than it already is.
If you have any experience with VR, you know it's not necessarily easy to drag around with you. The PC-based setups have their own headaches, and while mobile solutions are far easier to tote around, it can still be a hassle. That's where the Goblin VR headset comes into play, as it's a foldable VR headset you can cram into your pocket.
Like most of the gadgets that came before it, the Goblin VR headset is far from high-tech like, but the POBO setup certainly makes it interesting. That stands for "Pop-Out Black-Out" which the company claims will offer up full-immersion VR in a pint-sized package. The neoprene design makes it more flexible than hard plastic units like the Gear VR, and it is built to handle devices up to 6-inches in size. There's a conductive button on top to give you a bit of control, but that's about it in terms of features.
Goblin VR isn't going to change the game with their new headset, but they could bring mobile VR to a host of new folks by making it much more convenient. Being able to pull a VR headset out of your pocket on a whim is pretty damned nifty, and the fact that it will work on "any" smartphone from 4-6 inches allows for a large audience.
The Goblin VR headset is up for grabs on Kickstarter with the lowest backing tier is listed at around $43 which includes a headset and strap. They'll need to reach $54,694 to hit their funding goal, but there are 26 days left on the clock if it's something you'd like to fund.