Xiaomi Drone could debut with an interesting feature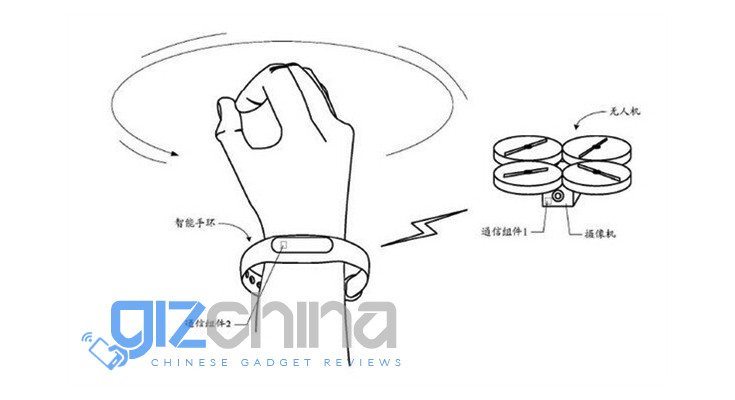 We've seen several mobile manufacturers jump on the VR train, and we may be saying the same thing about drones someday. That said, the Xiaomi Drone may be the gadget to kick off that trend, and some cool new details have come to light on their little quad.
If you've walked into a hobby or toy store over the past few years, you've probably seen little drones. You can even find them at Gas Stations here in the states, and it's safe to say they've become extremely popular as the price has come down. Xiaomi knows folks like quads, and the Xiaomi Drone will have a few interesting tricks up its sleeves while working with at least one Xiaomi product.
A patent from Xiaomi shows a drone that will work alongside an accessory that looks like the Mi Band. This would allow the user to use a "follow me" function found on some of the more high-end drones while also letting you pull off tricks with a flip of your wrist. While we could see plenty of gestures sending the drone crashing into the ground hopefully, there will be safeguards in place against errant waves. There's no way to judge the size of the Xiaomi drone shown in the patent, but it looks to be a sight bit larger than your typical mini quad.
As we've said before, Xiaomi makes a whole range of products outside of the smartphone world. This isn't the first time we've caught wind of an official Xiaomi drone, and while nothing is official, it could prove to be a good move for the company. We don't see the popularity of the mini drones decreasing any time soon, and Xiaomi could provide an interesting and affordable solution depending on the size of their quad.
Would you be interested in buying a Xiaomi drone if the price was right?
via –GizChina