Huawei Honor 5X vs OnePlus X budget phone showdown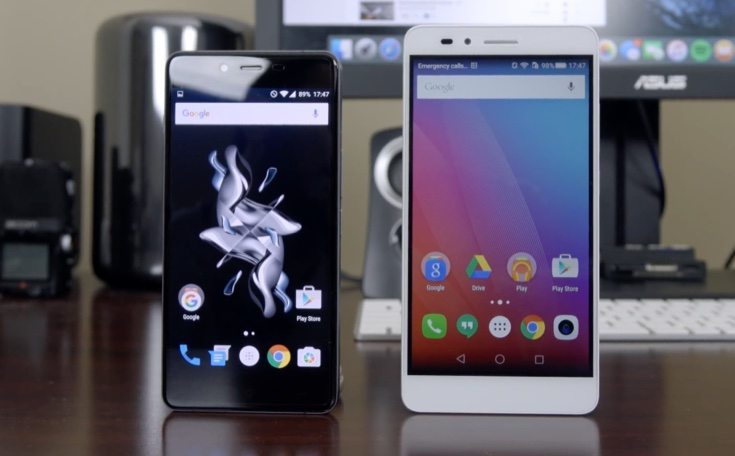 The Huawei Honor 5X and OnePlus X are both available in various world regions now, and they both sit in the more affordable sector of the market. Both have plenty to offer for the money and they have some similar specs but also some differences. If you're trying to choose between them you might be interested in a Huawei Honor 5X vs OnePlus X budget phone showdown.
Key specs of the Huawei Honor 5X include a Snapdragon 615 octa-core processor, a 5.5-inch display with Full HD resolution of 1920 x 1080, and 2GB or 3GB of RAM (dependent on model). It has 16GB of internal storage that's expandable to 128GB via microSD, and a 3000 mAh battery to juice the show. There's also a 13-megapixel rear camera and 5-megapixel front-facing shooter, and it runs the Android 5.1.1 Lollipop OS with Huawei's EMUI 3.1. For fuller specs details and more please check out our recent specs breakdown of the Honor 5X vs Lenovo K4 Note.
Meanwhile the OnePlus X has a Snapdragon 801 quad-core processor, a 5-inch Full HD display, and 3GB of RAM. It also has 16GB of internal storage (expandable to 128GB), and like the Honor 5X it also packs a 13-megapixel rear camera but has an 8-megapixel front-facing snapper. The OnePlus X carries a 2525 mAh battery, and runs OxygenOS 2.2.0 based on Android 5.1.1 Lollipop. You can see more in our launch article on the phone.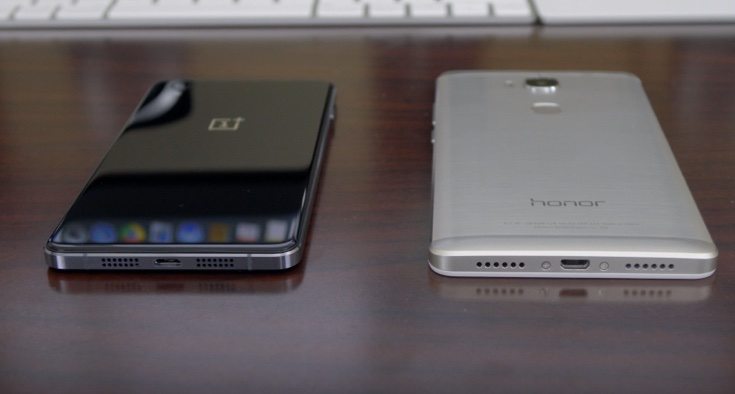 Of course while specifications are one aspect of a new smartphone, features, design preference, and the user experience also come into play. To show more on this we've embedded a Huawei Honor 5X vs OnePlus X comparison video below this article. It offers a nicely concise look at both of these smartphones, and one thing that's immediately noticeable is the size difference.
The video shows both handsets from many angles offering a good opportunity for some close-up looks at the devices, and then checks out the performances (both benchmarks and real-world usage). A Geekbench 3 benchmark test shows the scores attained by each, though we won't give away the results, as we don't want to ruin the suspense. The software experiences are also discussed before moving on to the battery life of the phones and pricing difference.
In the wrap-up you'll hear the reviewer neatly sum up that either of these phones should make you happy, and ultimately it's really down to personal preference. When you've taken a look at the video it would be really good to hear your verdicts on this Huawei Honor 5X vs OnePlus X showdown. Are you more likely to buy the Honor 5X or the latest phone from OnePlus?
Source: PhoneDog (YouTube)
https://www.youtube.com/watch?v=yivVhb6UseA://