Oculus Rift PC Prices announced, bundles begin at $1,499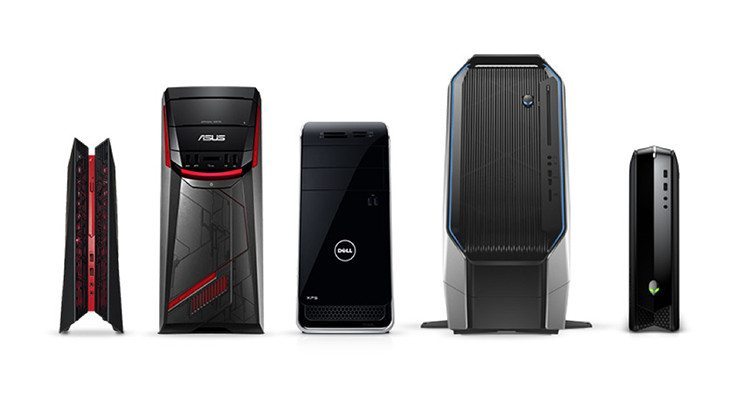 After a very long wait, the Oculus Rift release date is close at hand. If you've been waiting to hear about the Oculus Rift PC bundles, the wait is over as several models have been announced and the prices about what we expected.
A few weeks back we told you about the Oculus Rift price and when you'd be able to pick one up. Pre-orders are well underway, and while we already knew the specs we would require, we weren't sure about the launch bundles. Oculus finally revealed those details, and there will be quite a few Oculus Rift PC's to choose from at launch. As expected, there will be bundles as well with prices starting at $1,499 and going over $3,000.
Asus, Dell and Alienware will have their Oculus Rift PC models ready to go on February 16. The Asus G11CD is the cheapest of the bunch at $949 with an Intel i5-6400, 8GB of RAM, 1TB of storage and an NVIDIA 970 card. Dell's sole offering is a bit more at $999, which puts it on par with the Alienware X51 R3 which carries the same price. The largest one listed by Oculus will set you back $2,349 for the Alienware Area 51, which has 16GB of RAM, the NVIDIA 980, a 128GB SSD, and an Intel i7-5820K.
If you want the Oculus Rift PC bundle, they "start" at $1,499 and go well above $3,000. That price includes the Rift itself, an Oculus ready PC, EVE: Valkyrie Founder's Pack, Lucky's Tale, and an Xbox One controller. Those bundles are set to ship out in limited quantities to select locales beginning in April.
If you are sold on the Oculus Rift PC's and are ready to jump aboard, you will have options when it comes to where you want to preorder your bundle. Best Buy, Amazon, and Microsoft will all have them available, but we expect them to go fast so you may want to mark your calendar and set your clock for 8AM PST.