Qualcomm announces the Snapdragon Wear platform for Wearables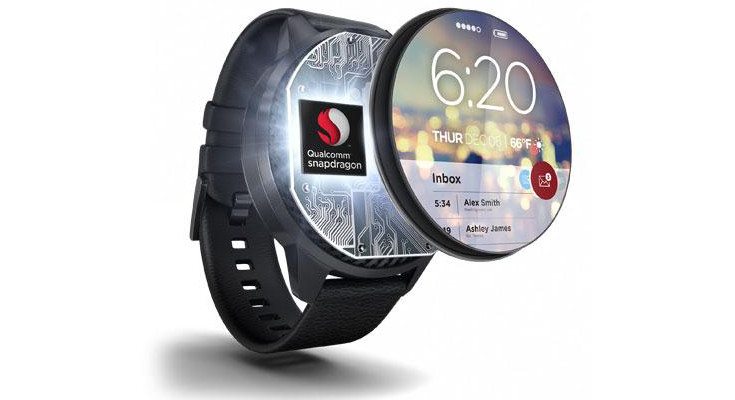 If you sport an Android Wear smartwatch, there's probably a Qualcomm chip residing under the hood. The next batch of devices will have something called the Snapdragon Wear 2100, and one company is already working on gadgets for the new chip.
Qualcomm's chips can be found in a wide range of devices, some of which branch well beyond the mobile world. They are also a mainstay in most smartwatches on the Android side of things, and that is something we don't see changing anytime soon. Qualcomm apparently feels the same way, and they have announced a new platform for processors bound for wearables in the Snapdragon Wear line.
The Snapdragon 2100 will be the first chip from the company's new product line, and it's built with wearables in mind. That means companies won't have to slap mobile processors like the Snapdragon 400 into their smartwatches, and the new chips will be thinner to boot. The chip itself is a quad-core Cortex-A7 clocked at 1.2GHz with Quick Charge 2.0, GPS, Bluetooth, Wi-Fi, and NFC. As you might suspect, there will be another version of the chip with cellular support as well.
We're not sure when we'll see the first Snapdragon Wear 2100 processors roll out, but LG is said to be working on new wearable and accessories featuring the new chip. You can find out more information on the processor at the company's official site.