Samsung Galaxy View price cut brings the Massive Slate down to $450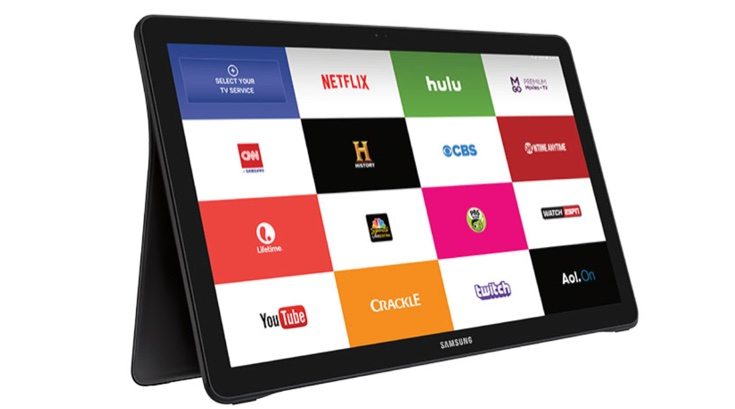 We've seen our fair share of supersized slates over the past few years, and the recently released Samsung Galaxy View is one of the largest. It's also gotten cheaper thanks to a new price cut which has knocked things down to $449.
Looking for a tablet that's just a wee bit larger than all those 8-inch slates that are so popular these days? Well, Samsung has the answer with the Galaxy View as you could fit two 8-inch tablets inside of it. At a whopping 18-inches, it's one of the biggest tablets on the market although we're not sure how well it's selling considering this is the second price cut we've seen since it was released.
The Galaxy View may be large, but the specs aren't the best as you're looking at a resolution of 1,920 x 1,080 on that 18.4-inch panel, and you're only getting 2GB of RAM under the hood. The Exynos 7580 octa-core processor is sufficiently chippy though, and you'll have plenty of storage with 32GB. Throw in a microSD card slot, a 2.1MP rear camera, and a slightly undersized 5,700mAh battery and you've just met the Samsung Galaxy View.
Back in November, we saw the Samsung Galaxy View price drop down to $499 from its original price of $599. Today's price cut isn't as significant, but it's welcome nonetheless as some online retailers now have the slate listed at $450. We'd say that's the cheapest you'll see it, but there's a good chance the price could fall a bit farther as the year rolls on.
Are you interested in the Samsung Galaxy View at $450?