LG X Cam and X Screen specialist smartphones to release in March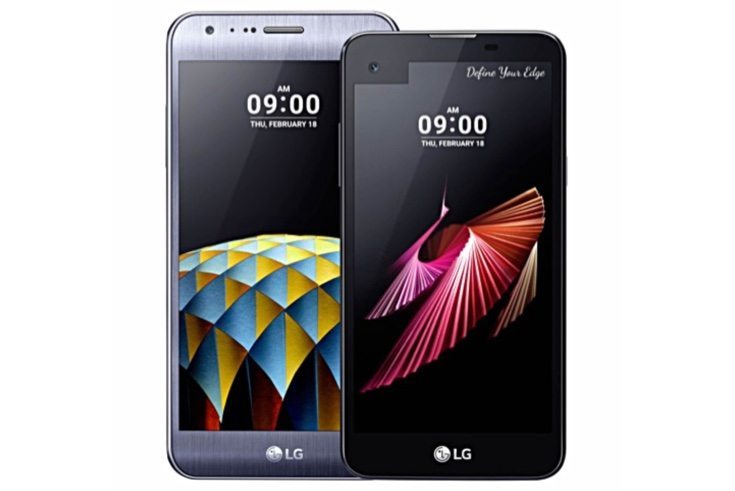 MWC 2016 kicks off next week in Barcelona and we're preparing for a mountain of new smartphones to be introduced. The LG G5 flagship will be unveiled on February 21, and now LG has announced a new X series. LG X Cam and X Screen specialist smartphones are on the way and LG says they will both debut on February 22 and release in March.
LG announced these new X series phones today, and rather than having all the bells and whistles of high-end phones, each one will be aimed at focusing on one particular feature. The prices have not been announced yet but the company says pricing will rival smartphones in the mid-range of the market. The X cam and X screen are the first two models that will be introduced and as you might expect from their titles they concentrate on the camera and display experiences respectively.
Starting with the LG X cam, this one features a dual camera set-up on the rear and LG says the phone will offer an "advanced camera experience." This comes from 13-megapixel and 5-megapixel dual cameras on the rear and a front-facing 8-megapixel shooter. LG has used 3D Bending Glass for a stylish curved finish on the front. It weighs just 118g and measures only 5.2mm at its thinnest point.
LG X cam specs include a 1.14GHz octa-core processor, 5.2-inch display with Full HD resolution, 2GB of RAM, and 16GB of internal storage. It supports 4G LTE and is juiced by a 2520 mAh battery. Potential buyers will be pleased to hear that the X cam runs the Android 6.0 Marshmallow operating system. Full measurements are 147.5mm x 73.6mm x 5.2-6.9mm, and it comes in Gold, Pink Gold, Titan Silver, and White color choices.
Moving on to the LG X screen, the main feature of this one is an 'Always-on' 1.76-inch secondary screen, similar to the idea used in the premium LG V10. The second screen is positioned above the main display, and can be used for multitasking such as accessing apps, answering calls without interfering with what you're already doing, or playing music. The second screen can also be used to check notifications, battery status, time, date and more, without the need to turn on the phone. The handset has a glass fiber exterior and looks nicely sleek.
Specs of the LG X screen include a 1.2GHz quad-core processor, 4.93-inch main HD display and 1.76-inch secondary display with resolution of 520 x 80. There's 1GB of RAM, 16GB of internal storage, 4G LTE connectivity, and a 2300 mAh battery. You'll find a 13-megapixel camera on the reverse and an 8-megapixel front-facing camera, and this one also runs Android Marshmallow. The handset measures 142.6mm x 71.8mm 7.1mm, and comes in Black, Pink Gold, or White colors.
LG notes that for both phones, specifications and features may vary according to market. These two phones in the new LG X series will release first in Asia, Europe, and Latin America markets beginning in March. We expect to hear more details on pricing and availability when they are formally unveiled at MWC next week, and of course we'll bring you more information as we get it.
Are you interested in this new LG X series of smartphones? Which one would you be more likely to buy, the LG X cam or the LG X screen?