LG G5 Magic Slot accessory appears in new image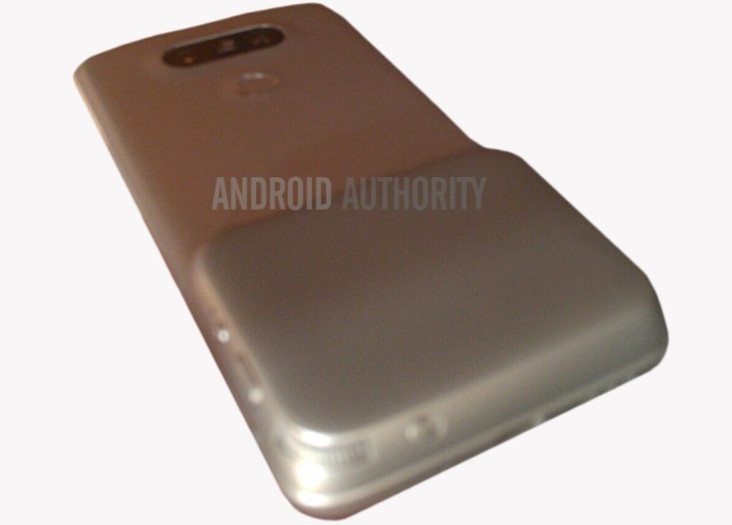 It's safe to say the cat has officially left the bag for the LG G5 release. Yesterday we showed you a couple of LG G5 photos, and today the LG G5 Magic Slot is on display thanks to a mysterious new photograph.
The Magic Slot. Despite its namesake, it's said to be an upcoming feature on a popular flagship. That device is the LG G5, which has been leaking like a sieve for the past several months. As of yesterday, we thought we knew about everything there was to know about the upcoming smartphone, but today a new mystery has appeared. Well, it's not new as we've heard rumors of the Magic Slot, and today we're getting a photo of one of the Magic Slot accessories.
When we first heard of the LG G5 possibly having a Magic Slot, we were intrigued as it seemed to be an interesting way to make things modular. Little was known about the setup, and that hasn't changed much as a photo of the Magic Slot has added a few more layers of intrigue. You can clearly see a bulky "something" attached to the bottom backside of the LG G5, and while it's clearly covered, a dial, port, and switch are shown. Needless to say, we have no idea what it is, but it's not an extended battery or camera module.
The LG G5 is shaping up to be the handset to beat on the Android side of things, just like the Samsung Galaxy S6 was last year. Under the hood, it will be like most of its flagship brethren, but features like the LG G5 Magic Slot are certainly going to set it apart.
What kind of accessory would you like to see from the LG G5 Magic Slot?
source:Â Android Authority