Oppo A30 now official but seems like the OnePlus X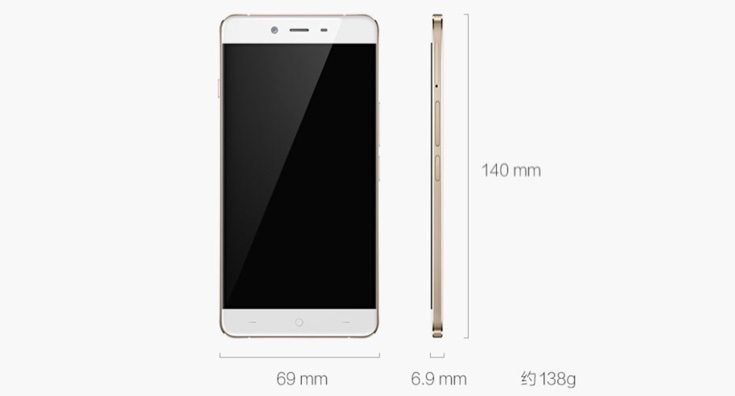 Now here's a puzzling story for a quiet Saturday afternoon. Chinese manufacturer Oppo has introduced the A30 smartphone to its website although has not specified a price yet. So what's unusual about that? Well, the Oppo A30 is now official but it seems just like the OnePlus X, the latest handset from OnePlus that released late last year.
Oppo's official website now lists the Oppo A30 and it looks exactly the same as the OnePlus X. Not only that but the specs also seem to be virtually the same as those of the OnePlus X. Previously there have been rumors of ties between Oppo and OnePlus, and the arrival of the A30 seems to back that up, as it appears to be a rebranded OnePlus X.
Oppo A30 specs include a 5-inch display with Full HD resolution of 1920 x 1080, 3GB of RAM, and 16GB of internal storage. It has a 13-megapixel rear camera with LED flash, an 8-megapixel front-facing shooter, and a 2525 mAh battery. The Oppo A30 supports 4G LTE and runs the Android 5.1.1 Lollipop OS. It measures 140mm x 69mm x 6.9mm and weighs in at 138g. It's listed as having a 2GHz Snapdragon 800 quad-core processor and this is one difference, as the OnePlus X has a 2.3GHz Snapdragon 801 processor. Also the OnePlus X runs the Android-based OxygenOS.
While no price has been listed for the Oppo A30 yet, rumors suggest it will be around CNY 1,999. At the time of writing that equates to around $306, £212, or €275, although there's no news yet of whether it will be sold outside China. Seeing as the OnePlus X is already on sale in many markets there would seem to be little need for an international release of the Oppo A30.
We're quite intrigued by the Oppo A30 and its similarity to the One Plus X and it will be interesting to see pricing and availability details from Oppo. What are your thoughts on the Oppo A30?