The ReFlex Smartphone prototype gives us a glimpse of Flexible Tech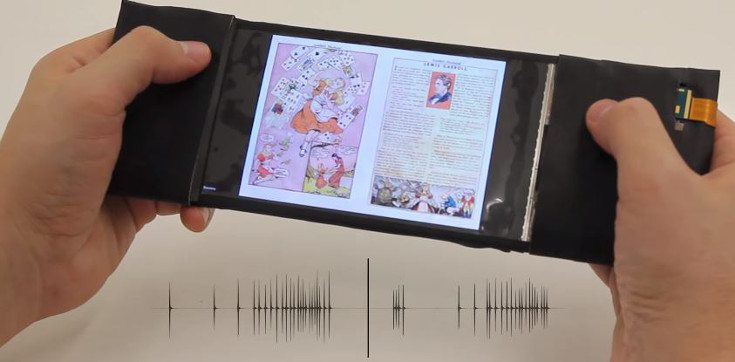 Flexible smartphones are something we tend to cover from time to time here at Phonesreview.co.uk… even if we can't buy them yet. The ReFlex smartphone has splashed onto the scene to give us a glimpse of the futuristic mobile tech, and the future looks very bright.
Samsung is one of the names that keeps popping up when it comes to flexible tech, but we're still not sure when they first device will roll out, or if they'll be the first company to produce such a marvel. While we wait, Queen's University has produced something called the ReFlex smartphone prototype and it is going to get your attention. It's far from ready for the masses, but it does let us see some of killer tricks the new tech will allow us to pull off.
Like to read on your handset? The ReFlex smartphone will give you a new way to do that as you can bend the gadget to flip through pages of e-books and comics. The pages appear to flip depending on the pressure applied to the smartphone, and that's just the tip of the iceberg. The video tease also showed Angry Birds being played with the device being bent backwards to pull back the slingshot. Needless to say, the possibilities are endless, especially when you throw mobile VR into the mix.
If you weren't already impressed by the ReFlex smartphone, you'll want to consider its being shown on a 720p LG Flexible OLED panel, bare bones and running Android 4.4. Once they can fine tune the components, one can only imagine what the final form factor would look like. If you want to learn more about the process and tech behind the ReFlex smartphone, hit up the link below.
via — Gizmodo       source: Queen's University