Acer Liquid Jade 2 announced with 3GB of RAM and Cloud Storage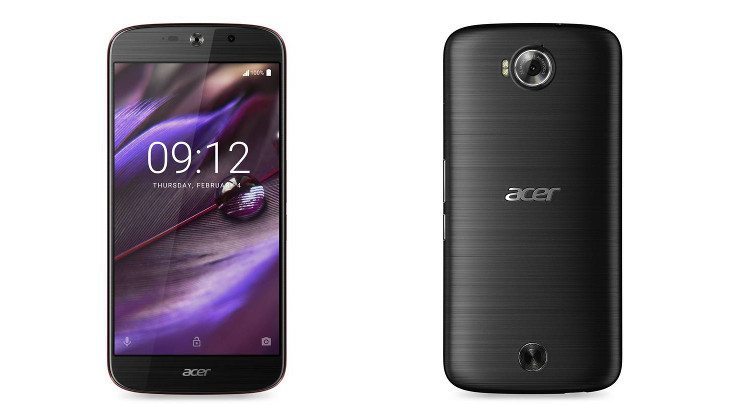 MWC is in full swing, and Acer is on hand with the rest of the pack. They've  brought the Acer Liquid Jade 2 to the big show, and we're here to tell you what to expect from the upcoming smartphone.
As the name implies, the Acer Liquid Jade 2 is the follow-up to the original, which was released a few years ago. We've seen several variants of the device including the Windows-centric Jade Primo, but not a full-fledged sequel until today. Needless to say, the specifications have greatly improved for the Acer Liquid Jade 2 release, so you'll get solid components in a slim metal shell.
The Acer Liquid Jade 2 sports the popular 2.5D display on a 5.5-inch panel with a resolution of 1,920 x 1,080. The processor is listed as the Snapdragon 808, which will be backed by 3GB of RAM, and the storage is listed at 32GB but expandable up to 1TB through hybrid storage provided through the cloud.
As for the cameras, you'll get a 21MP snapper with PDAF and a Dual LED flash on the backside, and an 8MP wide=angel lens on the front. Connectivity options for the Acer Liquid Jade 2 include Bluetooth 4.1, Wi-Fi, USB Type-C, and 4G LTE. Unfortunately, they left out a few details so we don't know the size of the battery or the exact version of Android just yet.
The Acer Liquid Jade 2 isn't on the level of the new Galaxy S7 or the LG G5, but it offers plenty of pop and will be considerably cheaper than those devices. That said, the company has been silent on the Acer Liquid Jade 2 release date and price, so we'll keep you updated as we learn more.