Obi Worldphone announces the Worldphone MV1 at MWC 2016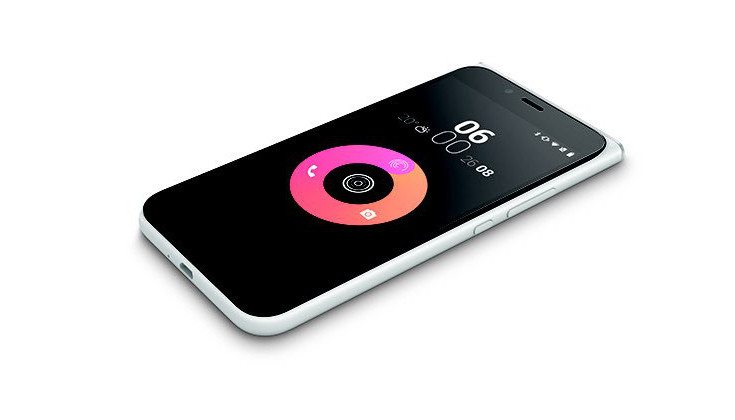 Back in November, we touched on a smartphone dubbed the Obi Worldphone SF1. Well, the company made the trip to MWC this week, and we're here to give you the skinny on the upcoming Obi Worldphone MV1.
Plenty of high-end devices have been shown off at MWC, but as sales figures show, the budget range is where it's at. The Obi Worldphone MV1 was launched today at the big show among devices like the LG G5 and Samsung Galaxy S7, and it looks to be an inexpensive alternative for folks that don't need flagship specifications or features. That said, the specs aren't half bad and the design is definitely different.
You may have to do a double take the first time you set eyes on the Obi Worldphone MV1. It looks like a regular device with rounded edges, but only the bottom is rounded as things square off at the top. It's of average size with measurements of 145.6mm x 72.6mm x 8.95mm and carries a weight of 149grams. The 5-inch 720p panel is covered in Gorilla Glass 3, and beneath it you'll find a quad-core Snapdragon 212 clocked at 1.3GHz.
You'll have an option when it comes to memory on the Obi Worldphone MV1, as you can choose between 1GB or 2GB of RAM. Both versions come with 16GB of storage, which is expandable up to 64GB through the usual means. Selfie snappers will have to make due with a 2MP sensor, but the rear camera is solid at 8MP with an LED flash. Wi-Fi, Bluetooth 4.1, GPS/A-GPS, Dual SIM and 4G LTE round things out in the connectivity department. The Obi Worldphone MV1 has a 2,500mAh battery and can run Android 5.1 or Cyanogen OS 12.1.1.
The Obi Worldphone MV1 is geared towards emerging markets, and will debut in Africa and Asia before moving on to Latin America and Europe sometime next month. The 1GB model will set you back $139 but you can pick up the 2GB edition for only $10 more at $149.