Fujitsu Stylistic Q736 announced as a 2-in-1 for the Business Crowd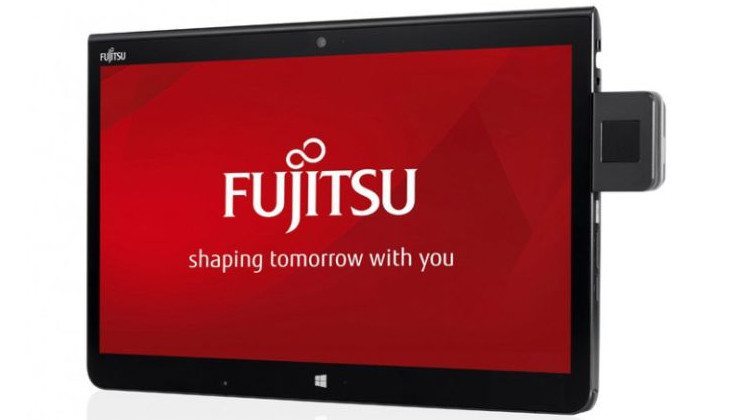 It's been a while since Fujitsu released something that caught our eye, but they've done that at MWC 2016. The Fujitsu Stylistic Q736 has been announced for the business class, and it's a 2-in-1 slate that's geared to be secure.
While some folks claim slates are a slowly dying, we'd argue otherwise considering how many people we see toting around tablets. Fujitsu feels the same way… at least in the business sector, and they've announced the new Fujitsu Stylistic Q736 for consumers that need a little extra security on their slate. That said, the specifications are nothing to scoff at if you dig power.
First and foremost with the Fujitsu Stylistic Q736 is security. It doesn't have a fingerprint scanner as that would be too easy, but you will get a PalmSecure scanner that can handle veins. It's a bit unusual, but it will get the job done and nobody will be able to fake your fingerprint. Throw in SmartCard technology and encrypted drives, and you have a tablet that is far more secure than an Android tablet or the iPad.
In terms of specs, we don't know everything just yet, but the Fujitsu Stylistic Q736 will have a large 13.3-inch display with a resolution of 1,920 x 1,080. It will get its horsepower from a 6th gen Intel i7 vPro, but there's been no word on the memory or storage options. Other features mentioned include NFC, GPS, and 4G LTE. The Fujitsu Stylistic Q736 will have an "optional" keyboard that has a second battery pack, and one would assume more accessories will become available as we get closer to the release.
The Fujitsu Stylistic Q736 is going to be an option for the business crowd, but how much it will cost you will depend on where you reside. No exact release date has been given, but you can expect it to arrive globally in March.