Lenovo Thinkpad Yoga 2-in-1 gets massive price slash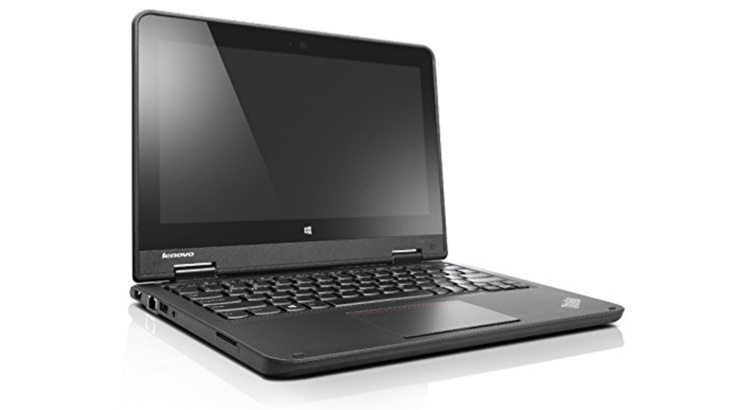 The Lenovo Thinkpad Yoga 2-in-1 offers a convertible tablet/laptop experience running Windows 10 Professional. If you've been thinking of buying one or are looking for this kind of device you could be very interested in this latest news. There's currently a Lenovo Thinkpad Yoga 2-in-1 massive price slash, making it a more tempting proposition for those in the US.
The $799.99 price tag of the Yoga 2-in-1 may have been too much for some potential purchasers, but at the moment Amazon is selling it at a much lower price of $339.87. That's a whopping saving of over $460. We'll point out at this stage that various sources were recently reporting it to have a price of $269.99 on Amazon, representing a saving of $530. However, we've just checked and the price of almost $340 is correct at the time of writing.
Prices on Amazon can often go up and down so while the Lenovo Thinkpad Yoga 2-in-1 may have dropped to $270 at one point, the current $340 price still represents a very nice deal. Who knows it may have gone down (or up) again by the time you take a look. When we last checked the device was still in stock but it seems likely that it might sell out pretty quickly at this lower price, so you might want to be quick.
The hybrid device is a laptop with a display that can be folded to offer tablet usage. It packs a 1.83GHz Intel N2940 quad-core processor, Intel HD graphics, 4GB of RAM, and 128GB SSD storage. It has an 11.6-inch touchscreen IPS display with resolution of 1366 x 768.
As a point of interest we've now checked the price of the Lenovo Thinkpad Yoga 2-in-1 on Amazon three times during the course of writing this article, and on each occasion it has been slightly different. Are you going to check out the Amazon deal for this Lenovo 2-in-1 device?
Source: Amazon
Via: GSMArena, MSPowerUser