Allview announces the Allview P8 Energy PRO with 5,020mAh battery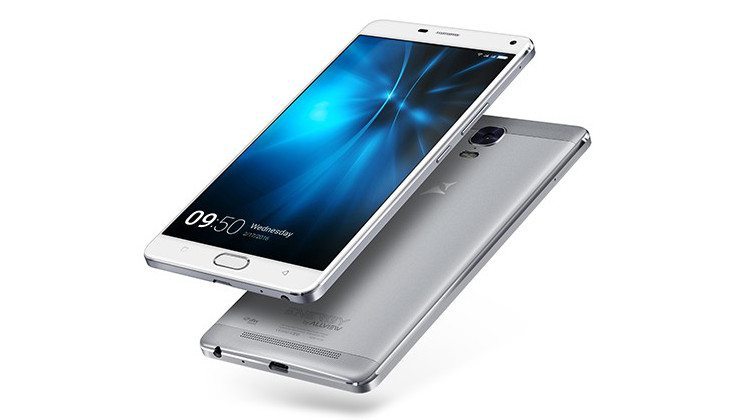 If you're not familiar with the brand Allview, don't feel bad as this is the first time we've covered them on our site. The Allview P8 Energy PRO was unveiled at MWC, and it's one to watch if you reside in Europe.
Allview is a European brand, and while they may not be a name you know, they have been producing tech for quite some time. They didn't put on a big showing at MWC 2016, but they have announced a smartphone with a large battery in the Allview P8 Energy PRO. The metal-clad device is a bit on the large side although you won't have to worry about the pixels sucking your battery dry as it comes with a 5,020mAh battery.
The Allview P8 Energy PRO is going to check most of the boxes in the flagship department as it has a slick metal housing, fingerprint scanner, and that 2.5D glass we've seen so much of over the past year. That glass covers a 6-inch AMOLED panel with a resolution of 1,920 x 1,080, and beneath it, you will find an octa-core chip clocked at 1.3GHz and backed by 3GB of RAM.
In terms of storage, the Allview P8 Energy PRO offers up 64GB out of the box, but you can expand it up to 128GB through the usual means. The rear camera is listed at 13MP while the front-facing snapper clocks in at 5MP. All the usual suspects are present in the connectivity department along with Wi-Fi, Bluetooth, 4G LTE and the aforementioned fingerprint scanner. The OS wasn't listed, but we're going to assume it is Android KitKat or Marshmallow.
As you can tell by the specs, the Allview P8 Energy PRO is a solid handset with a large display and plenty of pop. The company hasn't locked in a release date for the Allview P8 Energy PRO, but it is expected to arrive before the end of April with a price tag of €419. A mini version of the phone is also listed with dumbed down specs for €169.