Wooga brings Futurama Game of Drones to Mobiles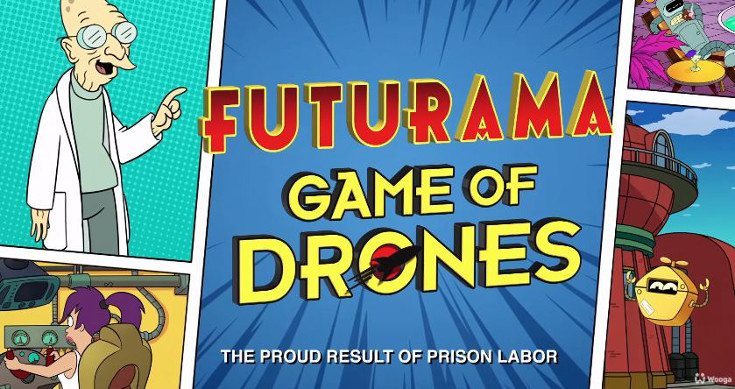 Back in November of last year we got wind of a new Futurama game for mobile devices. Well, Wooga has released Futurama Game of Drones for Android and iOS, and we're here to give you the scoop on the themed Match-3 game.
If you peruse the App Stores enough, you have probably noticed an abundance of Match-3 games. There are far too many to keep track of, and several of them are themed with characters from various forms of media. Futurama Game of Drones is the latest franchise to jump into the wild world of Match-3 games… except it's actually a "Match-4" game so you'll need to pair up an extra drone to make your matches.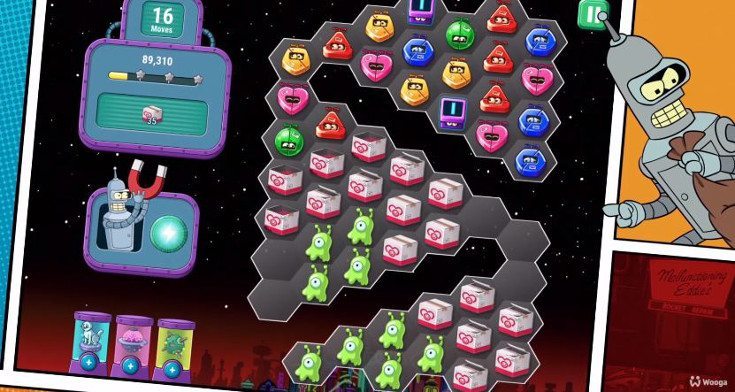 Futurama Game of Drones puts you to work matching drones to make deliveries. Instead of the usual three, you'll need to match four drones of the same color to clear a line. Power-ups come in the form of Line and Bomb drones with the level coming to an end when you meet its requirements. It's a simple formula for fun, and fun is exactly what you'll have if you're a fan of Futurama or the matching genre.
If you've missed the gang from Futurama, you'll want to hop on over to the App Stores and pick up  Futurama Game of Drones. It's polished and there's plenty of content to keep you popping drones for hours on end or in small doses — however you roll. If you're ready to give it a whirl, you can pick up Wooga's  Futurama Game of Drones for free on Google Play or the App Store.