Gold Samsung Galaxy S7 gets listed, prices start at £1,700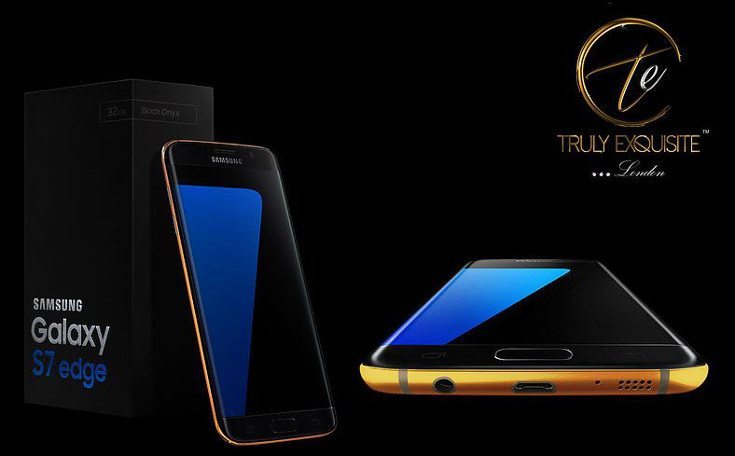 Every year Samsung puts out its Samsung Galaxy flagship, and each year someone covers it in precious metals and jewels. The Gold Samsung Galaxy S7 and the S7 Edge are getting the luxury treatment from Truly Exquisite, and registrations have already begun if you're interested in dropping a small fortune on a smartphone.
While most of us probably feel like a Gold plated smartphone is overkill, there is obviously a market for such extravagant options or we wouldn't see them year after year. We expect several companies to take a shot at the Samsung Galaxy S7 and the rest of the flagship pack this year, but it appears as if the folks at Truly Exquisite are first out of the gate as they are almost ready to roll with the Gold Samsung Galaxy S7 release.
Truly Exquisite will offer up the Samsung Galaxy S7 and the Samsung Galaxy S7 Edge in three different flavors with 24K Gold, 18K Rose Gold or Platinum. In addition to the golden handset, you will get some extras which is a good thing considering the price. As you'd expect, the Gear VR is included, but you'll also get a wireless charger and a luxury wooden display box to show of your bling. We don't have a great photo of the box, but we're going to assume it's quite nice given the company's name.

We don't have a full price breakdown of what the variants will cost you, but prices will "start" at £1,700 or around $2,300 if you're stateside. The first units are said to ship out soon after the Samsung Galaxy S7 release date on March 11 and come with a 1-year warrant along with free worldwide shipping. Hit up the link below if you are interested in finding out more about Truly Exquisite's offerings or want to snag the Gold Galaxy S7.
via – GSMarena