Smart Leggings for Soccer are in the works from Qualcomm and AiQ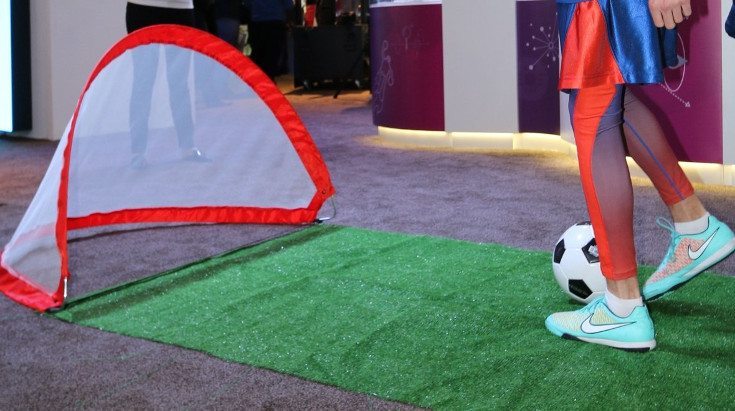 Smart accessories in the sports world are nothing new, but we're just now beginning to see some of the cool contraptions come to consumers. Smart Leggings are a new concept that we could see plenty of people getting behind, and Qualcomm has climbed on board with their new chip to help make them a reality.
We've seen plenty of smart clocks, lamps and air conditioners, but smart clothing is still in its infancy. Being able to track your movements and other metrics in the sports world is a game changer, and Soccer… or Football if you prefer, is an obvious choice as it's a game played around the globe. Qualcomm is no stranger to the sport, and they introduced a pair of Smart Leggings at MWC that could help you change your game.
The Smart Leggings will have several sensors built-in to various points in the leggings, and those little sensors will be able to pick up data and relay it back to a smartphone app. As you might expect, the Smart Clothing will be able to keep tabs on your heart rate and other health-related data, but will also be able to track your posture as well. A Snapdragon 2100 will power the process and AiQ will handle the integration and actual leggings.
We thought it was pretty cool when we got our first look at Smart Soccer and Basketballs, even if they aren't practical for most folks. Smart Leggings are something different altogether, and it's a piece of wearable tech that will work with other sports as well. There's been no word on when you'll be able to purchase a pair of Smart Leggings from Qualcomm and AiQ, but we'll keep you in the loop as more information comes to light.
via – Sportswearable