BlackBerry Priv now available in the states for Verizon Customers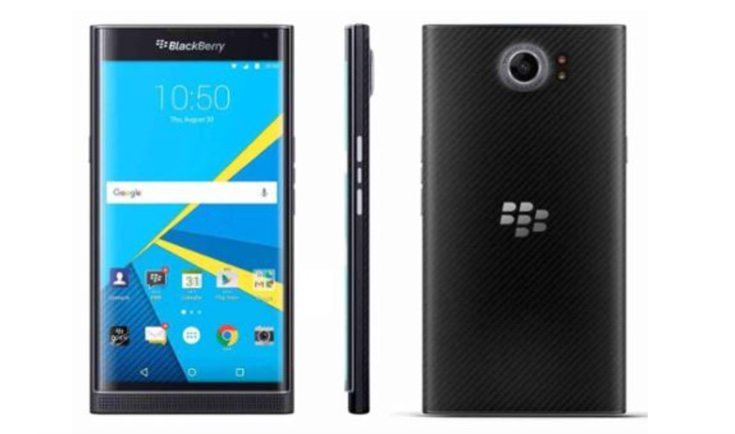 The BlackBerry Priv is a handset that made plenty of folks happy, and if you roll with Big Red, we've got good news for you. Verizon now has the BlackBerry Priv in stock and ready to roll, if you're willing to sign up for a new 2-year stint or shell out a large amount of cash up front.
A marriage between BlackBerry and Android would have seemed farfetched a couple of years ago, but after a long journey through the rumor mill, we finally saw the BlackBerry Priv get released. It's been available in several parts of the globe since November of last year, but Verizon was a little slow to pick that handset up. That's changed today, but it won't come cheap as it's priced at a whopping $720 unlocked but will be significantly cheaper if you're willing to sign up for a 24-month plan.
Aside from the QWERTY keyboard and the fact that it runs Android, the BlackBerry Priv is s solid handset that features a 5.4-inch AMOLED display with a resolution of 2,560 x 1,440. That panels edges have a bit of a curve and will be protected by Gorilla Glass 4. It doesn't have the nifty new Snapdragon 820, but you will get the chippy Snapdragon 808 with 3GB of RAM. The storage capacity clocks in at 32GB, but is expandable up to 200GB through the usual means.
The overall dimensions of the BlackBerry Priv are 147mm x 77.2mm x 9.4mm and it has a weight of 192grams. If you like taking selfies, you will probably be disappointed in the 2MP front-facing camera, but he rear snapper is more than sufficient at 18MP with OIS and a Dual Tone flash. Other features to note include Wi-Fi, Bluetooth 4.1, NFC, GPA/A-GPS, and 4G LTE. The Priv will sip its juice from a 3,410mAh battery and runs Android 5.1.1.
BlackBerry's first true attempt at something different was a good one and we definitely look forward to seeing what they come up with next. As mentioned, the BlackBerry Priv is pricey if you purchase it unlocked through the carrier, but the price drops to $30 a month if you go for the contract option. Hit up the link below if you're looking to snag the Priv from Big Red.